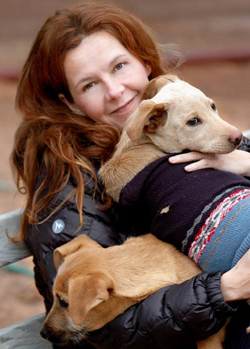 Sure, everybody who has heard Neko Case knows she's talented, and everybody who has seen her knows she's beautiful. But did you know she's also a good person? Turns out Ms. Case is unveiling the first single off her forthcoming Middle Cyclone album in a very classy way: by making a $5 donation to charity every time a blog reposts the song.
The donations will benefit the Best Friends Animal Society, which is kind of like PETA, except not scary. Middle Cyclone, the follow-up to Case's incredible Fox Confessor Brings The Flood, is due out March 3rd and the smart money says it'll be more fun than a poke in the eye.
So help us help Neko help animals by clicking here and downloading her song.