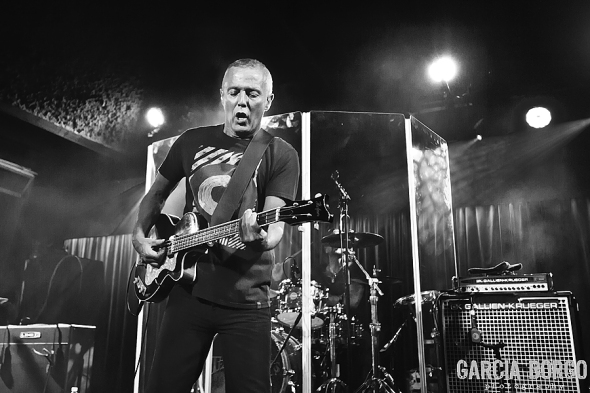 Tears for Fears, a band that has been making music and performing for over 30 years, played the Belly Up on December 9.
The band brought its greatest hits with them and played to a sold-out crowd (many attendees were Belly Up newsletter subscribers and got an advance heads-up).
In addition to songs from their three most successful albums — Hurting, Songs From The Big Chair, and Sowing The Seeds — Tears for Fears' set also included a couple of great surprises: the band covered Arcade Fire's "Ready to Start" and Radiohead's "Creep." Lead singer Roland Orzabal explained that they liked to take a moment during each show to play a song or two by bands they admire. The crowd sang along to "Creep," but sadly, attendees didn't seem to recognize "Ready To Start."
During the show, I saw fans in the audience crying, and several people told me they hadn't been to a concert in years. It had been 20 years since I last saw Tears for Fears, but it didn't take long to realize that Orzabal and co-founder Curt Smith still have voices that can take you back in time and create a swell of emotions.
Photos: Tears for Fears at the Belly Up