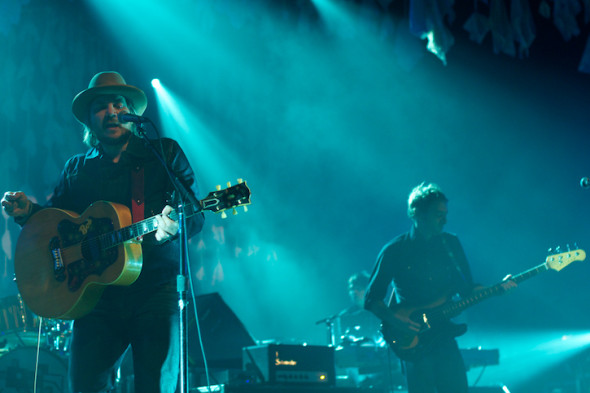 This archive was created by members of Wilco's ViaChicago fan community to make the band's live shows more accessible to fans. All content below has been posted in good faith, in accordance with the band's policy: "Wilco supports the free trading of live recordings for non-commercial purposes."
Most of the files in this archive are encoded in a "lossless" format (FLAC, SHN). Lossless encoding is not as user-friendly as MP3s, but the quality is much better. Click here for more information on downloading, converting, and burning FLAC, SHN, and DVD files.
Many thanks go to ViaChicago members Analogman, Gogo, AricAndover, Carsten, Leslie Hapablap, Sammy, and many others. This archive would not exist without the hard work and support of these generous people.
And don't forget to buy any Wilco-related recordings and merchandise that you can get your hands on; these are great people with big hearts who love to give, so please don't just take from them.