Pop debutante Tristen will play the Soda Bar this Sunday, January 30, and all of us at Owl and Bear are very, very excited. The Nashville resident's debut album, Charlatans at the Garden Gate, has been in constant rotation at the O&B offices lately, and all that listening has only increased our admiration for her silky vocals and whip-smart songwriting.
So naturally, we can't wait to hear instant classics like "Eager For Your Love" (MP3) and "Baby Drugs" (MP3) live, and we want you to be there with us.
As if creating a terrific album like Charlatans at the Garden Gate wasn't enough, Tristen was also kind enough to share her Poetic Memory with us. Check out her list of "favorite albums released in the 1980's" below, then head down to the Soda Bar on Sunday for what promises to be an incredible show. We'll see you there.

Tristen's Favorite Albums Released in the 80's
Pretenders – Pretenders (1980): Having Ray Davies' baby, and a record with "Tattooed Love Boy," "Kid, Stop Your Sobbing," and "Brass in Pocket" make Chrissie Hynde an untouchable brown-haired girl with bangs.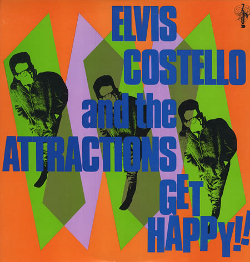 Elvis Costello and the Attractions – Get Happy! (1980): If you play the drums or if you want to hear a pitch-perfect, pre-auto-tuned voice you must hear this record. Besides, "New Amsterdam" is one of my favorite Elvis Costello songs and this 20-song record is enough to feast on for months.
Michael Jackson – Thriller (1982): "Billie Jean!" Need I say more?
Prince – 1999 (1982): With 'Little Red Corvette', my second favorite Prince song ("Nothing Compares 2 U" has the number one spot) and '1999', this is my favorite Prince record because it makes me want to shake my ass.
Cyndi Lauper – She's So Unusual (1983): Every song on this record is a pop gem. Mmmmmm candy!
Eurythmics – Sweet Dreams (Are Made of This) (1983): This entire album is amazing. Annie Lenox's voice is absolutely perfect. I'm also in love with every music video ever released by this band and Annie Lenox solo. Delicious!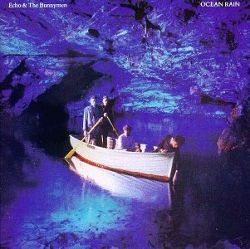 Echo and the Bunnymen – Ocean Rain (1984): Bono Who? "My Kingdom" and "Killing Moon" are perfect songs to me. This album has great lyrics, with Ian McCulloch's deep crooner style, twelve-string electric guitar, and strings-a-stabbing.
Kate Bush – Hounds of Love (1985): One of my all time favorite ladies, whose high pitched vocal style, I believe, just may have birthed Tori Amos's career and Joanna Newsom's record, Have One On Me. Hounds of Love, Bush produced herself like all of her records, has gems like "Running Up that Hill," "Hounds of Love," and "Big Sky." This entire record is incredible.
Billy Bragg – Help Save the Youth of America (1988): If you like punk rock vocals with overtly political messages over banging electric guitars or if you think Americans are for the most selfish, destructive assholes, you will like this record. Billy Bragg released this record during the 1988 presidential election, letting Americans know that their vote and the president they elect have a great effect on the world. I've always been sweet for punk rock boys with convictions.
Madonna – Like a Prayer (1989): I have vivid memories of my 6 year old self freaking out to the "Like a Prayer" music video over and over again as it was played on MTV a few times a day. Not to mention "Dear Jessie" still gives me chills.