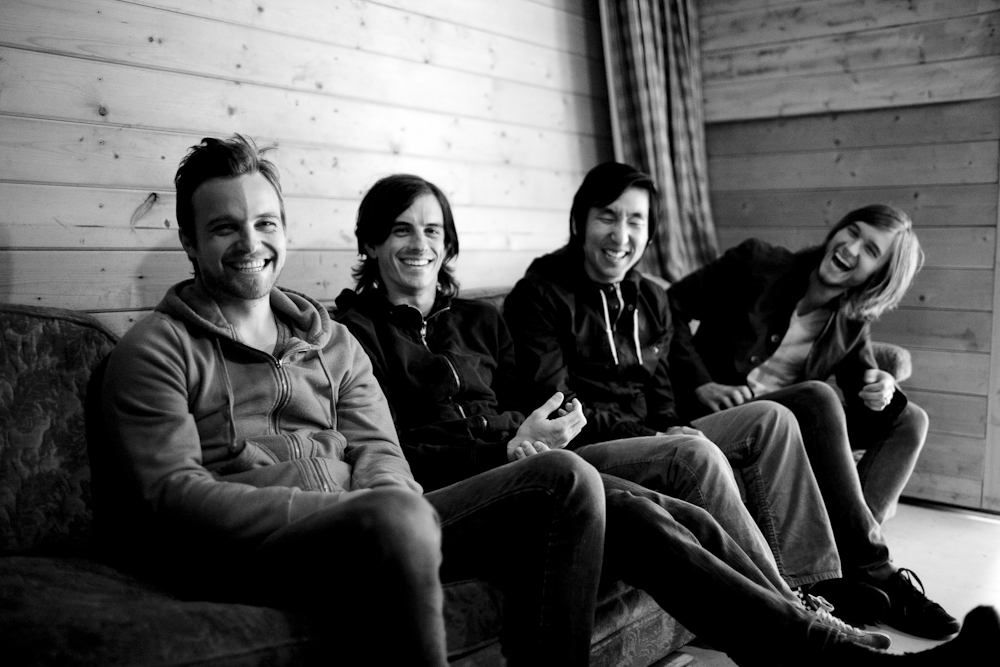 MP3: Ivan & Alyosha – "Glorify"
In Fyodor Dostoevsky's final novel, The Brothers Karamazov, Ivan reads a parable to Alyosha called "The Grand Inquisitor," in which Jesus returns to earth during the Spanish Inquisition, only to be arrested and sentenced to death by the church. This take on human nature is regarded as one of the most important passages in modern literature.
It's that kind of source material that lends Ivan and Alyosha — an indie-folk outfit named after the novel — their air of intrigue. New light will be shed on the Seattle quartet, however, as it plays SxSW and travels the West Coast like a band of Karamazov brothers. Ivan and Alyosha are touring to support their new Fathers Be Kind EP, a harmonious collection of soulful, sincere songs with a pop sensibility to match, and they play the Tin Can Ale House on March 24th.
Band member Tim Kim was kind enough to send us a list of the songs inspiring the guys as they travel, and you can read it below.
"One More Cup of Coffee" by Bob Dylan & Emmylou Harris: We love Bob Dylan and Emmylou Harris, and coffee has been consumed in copious amounts on this tour. I'm not sure that coffee is the main subject of this song, but if you listen to it with that idea in mind, the imagery somewhat fits.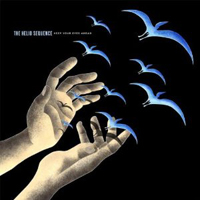 "Keep Your Eyes Ahead" by The Helio Sequence: We've all loved The Helio Sequence since we discovered them and are inspired by their innovation and songwriting. We've been driving an RV everywhere throughout the day and through the night. Nothing more motivating in the drivers seat than a beat and chant in a song like this one.
"I've Been Everywhere" – Johnny Cash: Ok, so Cash didn't write this song and no, we haven't been everywhere, but Cash was made for this song, and having been everywhere is something we aspire to. Since this is our first time being in many of the places that we're playing, it certainly feels as if we're making tracks everywhere. One day, we'll sing this song with memories attached to each of the places Cash mentions.
"Mambo Sun" by T. Rex: This song doesn't really have a lot to do with any of our tour experience but we've had some comparisons to this band and we'd never really listened to them in the past. Jesse, our drummer, made our introduction to their music while we were driving and the best word I can think of to describe their music is "sexy." I'd like to think that people think our music is sexy.
"Beautiful Boy" by John Lennon: We love everything Beatles. We also love Henry Wilson, who is 11 months old and is traveling with us in the RV. In a sense, everyone here has taken on somewhat of a parenting role with Henry, and each of us has grown very fond of him. This song seems to describe this situation perfectly. Thanks John.
Ivan & Aloysha on tour
3/16 – Austin, TX – The Parish
3/17 – Austin, TX – Home Slice Pizza
3/19 – Austin, TX – Rusty Spur
3/22 – Scottsdale, AZ – Rogue Bar
3/24 – San Diego, CA – Tin Can Ale House
3/25 – Los Angeles, CA – The Satellite
3/26 – Ventura, CA – Zoey's Cafe
3/27 – Westlake, CA – Bellavino
3/28 – Los Angeles, CA – Origami Vinyl
3/29 – San Francisco, CA – Bottom of the Hill