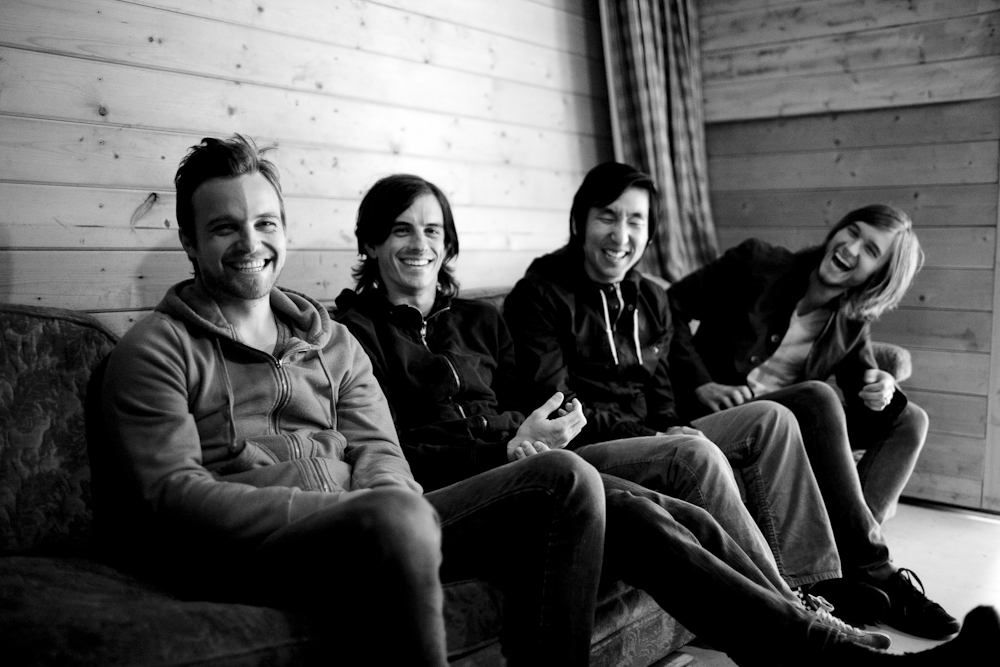 MP3: Ivan & Alyosha – "Glorify"
In Fyodor Dostoevsky's final novel, The Brothers Karamazov, Ivan reads a parable to Alyosha called "The Grand Inquisitor," in which Jesus returns to earth during the Spanish Inquisition, only to be arrested and sentenced to death by the church. This take on human nature is regarded as one of the most important passages in modern literature.
It's that kind of source material that lends Ivan and Alyosha — an indie-folk outfit named after the novel — their air of intrigue. New light will be shed on the Seattle quartet, however, as it plays SxSW and travels the West Coast like a band of Karamazov brothers. Ivan and Alyosha are touring to support their new Fathers Be Kind EP, a harmonious collection of soulful, sincere songs with a pop sensibility to match, and they play the Tin Can Ale House on March 24th.
Band member Tim Kim was kind enough to send us a list of the songs inspiring the guys as they travel, and you can read it below. Continue reading…