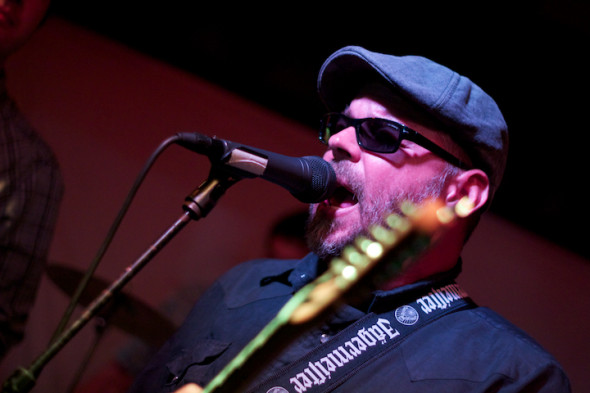 Known for a lush and unique sound that tends to tread in the darker waters of indie rock, The Black Heart Procession are one of the most talented and respected bands to have come out of San Diego.
Since forming in 1997, The Black Heart Procession have made a string of haunting, beautiful albums that have earned them the adoration of fans and critics alike. Unfortunately, for the last five years or so with members being involved in other projects and geographically scattered, the band has been on a bit of a hiatus.
But the stars aligned at the Casbah on Wednesday, and the sold-out crowd was blessed with a staggering set of music from the band for the first time in way too long.
Even before Black Heart Procession started playing, the evening was in full swing for what was basically a huge party with a few hundred friends. It's extremely rare to see a show where the vibes were so high. It's kind of funny to think that a band that inhabits some of the darkest realms of indie rock can create an atmosphere where everyone is so happy — joyous even.
And the party out front didn't end when Black Heart started to play. In fact, as everyone moved inside and packed in tight, the atmosphere remained joyous throughout the set. Frontman Pall Jenkins and the rest of the band sounded like they'd been touring nonstop for years; you would never know they hadn't played together in five years.
This was probably in large part due to the way The Black Heart Procession's songs so immediately find a way into your body and mind. They become a part of you. Jenkins writes songs with such a strong sense of craft and care. Watching him perform them is always an honor.
Highlights of the set included the hypnotic fan favorite "Guess I'll Forget You" and the grungy, Western-tinged "The Spell." It was a perfect night of music and, as high as the vibes were going into it, they were even higher when it was over. I just hope we don't have to wait another five years for this fantastic band to play for us again.