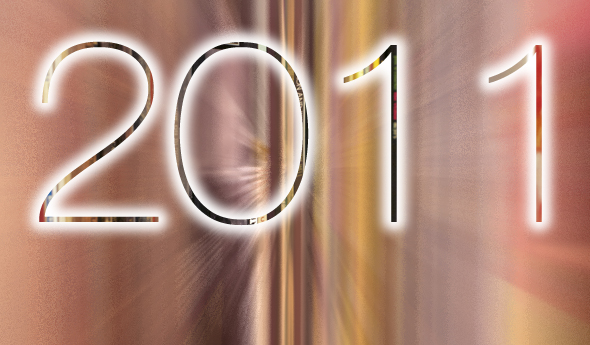 2011 was a mixed bag. Established acts like Radiohead and The Strokes dropped duds on trusting fans, while middle-of-the-road acts like The Drums and Hunx and His Punx raised the bar with surprising sophomore efforts. Floundering bands like Iron & Wine and The Dodos made welcome returns to glory, while others merely treaded water (see She and Him's Christmas album or MGMT's "mix tape.")
Overall, the lows tended to balance out the highs, and while 2011 won't go down in the books as a historic year for rock music, great albums were released. Being a music blog, we're required by law to make a list of them, and you can check it out below. It's got newcomers like Tristen and Turn Off Your Television holding their own against heavyweights like Tom Waits and Wilco, reliably awesome bands like Viva Voce and The Kills continuing inexhaustible winning streaks, and the almighty Wild Flag rising from the ashes of Sleater-Kinney with an album that single-handedly disproves those pesky "rock is dead" rumors once and for all.
So without further ado, we present our list of the best albums of 2011. Read it in good health, and thanks for politely nodding your head while we spent another year blathering on about music.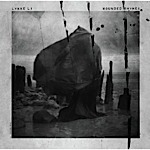 1. Lykke Li – Wounded Rhymes
Sweden's Lykke Li broke into the mainstream in 2011 with her stunning sophomore album, Wounded Rhymes. The side-boob-bearing songstress' crossover appeal may be unexpected, but it does make sense. Her dancey brand of ennui is sophisticated but visceral, as likely to stir your emotions as it is your hips. Wounded Rhymes is a stunning achievement from the 25-year-old songwriter, and picking standouts from the uniformly excellent album is futile.
Video: Lykke Li – "Sadness is a Blessing"
Video: Lykke Li – "Get Some"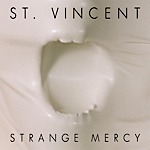 2. St. Vincent – Strange Mercy
St. Vincent's lush third album sees the skinny shredder finding her footing, balancing the precociousness of her debut, Marry Me, with the multi-layered assault of Actor. From the opener "Chloe in the Afternoon," to the album's ambitious title track, to the down-and-out closer "Year of the Tiger," song after song on Strange Mercy is damn near perfect.
O&B Live Photos: St. Vincent – February 10, 2010

3. Wild Flag – Wild Flag
The girl-powered supergroup surpassed expectations on its 2011 debut. The presence of former Sleater-Kinney members Carrie Brownstein and Janet Weiss is unmistakable, but the album tweaks that formula with just enough surprises that the end result is one of the most goddmamn rocking-est albums of the last decade. That Wild Flag pulled off such a feat is no surprise, but it doesn't lessen the impact of the band's pitch-perfect rock kicking you in the ass like one of Brownstein's patented high kicks.
O&B Live Photos: Wild Flag – November 1, 2011

4. Tom Waits – Bad As Me
The gravel-voiced eccentric tweaked his formula in small ways for his seventeenth studio album, singing in an eerie falsetto on "Talking at the Same Time" and keeping each of Bad As Me's tracks under the five-minute mark. But from the railroad chug of "Chicago" to the "Auld Lang Syne"-copping "New Year's Eve," Bad As Me finds the scraggly storyteller sticking to what he's always done best: sounding like Tom Waits. And that's never a bad thing.
O&B Album Review: Tom Waits – Bad As Me

5. Wye Oak – Civilian
With Civilian, the Baltimore duo created yet another work of bipolar beauty. Wye Oak's Jenn Wasner (who sings and plays guitar) and Andy Stack (who does everything else) are a dynamic duo — literally and figuratively — and Civilian finds them refining their loud-quiet-loud aesthetic. On the band's third long-player, Wasner's harrowing voice and evocative lyrics take the fore, making Civilian not a breath of fresh air, but a deep breath.
MP3: Wye Oak – "Civilian"
MP3: Wye Oak – "Warning"
O&B Live Review and Photos: Wye Oak – December 1, 2011
O&B Live Review and Photos: Wye Oak – March 21, 2011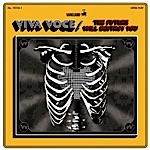 6. Viva Voce – The Future Will Destroy You
Viva Voce's songs have always been accessible but deep, pristine but edgy, and never anything short of beautiful. On The Future Will Destroy You, the Portland duo continues its winning streak, throwing lush guitars, steamy production, gorgeous melodies, and some of the most sublime songwriting you'll ever hear into a pot and bringing it all to a glorious boil.
MP3: Viva Voce – "Analog Woodland Song"
O&B Interview: Viva Voce
O&B Live Photos: Viva Voce – March 10, 2011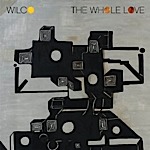 7. Wilco – The Whole Love
Ten years after the restructuring that followed Yankee Hotel Foxtrot, Wilco's eighth studio album sees the band finally coming into its own. Instead of feeling like Jeff Tweedy and His Hired Guns, Wilco finally sounds whole again, and The Whole Love reminds us that the band still has a lot of love to give.
O&B Album Review: Wilco – The Whole Love

8. Tristen – Charlatans at the Garden Gate
The 26-year-old singer-songwriter's debut album is an instantly appealing collection of sunny country-pop and introspective ballads set afloat by her spritely vocals. From the opening strums of the infectious "Eager For Your Love" to the aggressive flirtation of "Heart and Hope to Die" — whose lyric "Show me how your daddy and your mama made you" may be the creepiest sexual invitation ever — Tristen displays a mastery of her craft that's as enchanting as it is impressive.
MP3: Tristen – "Eager For Your Love"
MP3: Tristen – "Baby Drugs"
Poetic Memory (List): Tristen's Influences

9. Amy LaVere – Stranger Me
This Tennessee upright bassist's third full-length is an alt-country gem. On Stranger Me, Amy LaVere channels Lucinda Wiliams and darker Dylan, and spins it all with a punk attitude. On an album with basically no bad tracks, the versatile LaVere shows that she can be aggressive ("Damn Love Song"), assertive ("You Can't Keep Me"), and vulnerable ("Often Happens"), connecting with listeners in all instances.
MP3: Amy La Vere – "You Can't Keep Me"
O&B Live Photos: Amy LaVere – September 9, 2011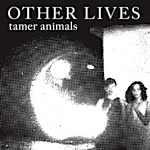 10. Other Lives – Tamer Animals
The Oklahoma six-piece spent 2011 touring with Bon Iver and will spend the beginning of 2012 opening for a little band called Radiohead — all thanks to Tamer Animals' grandiose beauty. On the album, Other Lives composes stirring epics — like the haunting "As I Lay My Head Down," the feverish "For 12," and the Twin Peaks-esque "Old Statues" — that unfold in stunning widescreen.
O&B Live Review and Photos: Bon Iver and Other Lives – September 16-17, 2011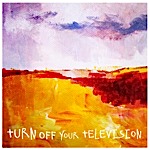 11. Turn Off Your Television – Turn Off Your Television
The Swedish band's unique mixture of rustic folk and melodic rock makes its self-titled debut an intimate and affecting affair. Turn Off Your Television's album is unrelentingly beautiful, with each track hanging heartfelt sentiment on quietly intense melodies. The hushed "I Just Cleaned the Floor" is a stirring opener, setting a high standard that the rest of the album never fails to meet.
Full album download: Turn Off Your Television – Turn Off Your Television
Poetic Memory (List): Turn Off Your Television's Influences

12. tUnE-yArDs – w h o k i l l
tUnE-yArDs' sophomore album may do away with BiRd-BrAiNs' lo-fi aesthetic, but the jagged edges of Merrill Gabus' songwriting are sharp as ever. With its polyrhythmic percussion, saxophone swells, and Garbus' astounding vocals drilling through a heap of mangled folk and reggae, w h o k i l l proves beyond a doubt that tUnE-yArdDs is one of the most unabashedly original acts around.
O&B Live Photos: tUnE-yArDs – June 26, 2011

13. The Kills – Blood Pressures
The Kills' fourth full-length finds the sex-rocking duo letting off the gas and enjoying the ride. Typically steamy tracks like "Future Starts Slow" and "Satellite" are offset by the leisurely paced "Wild Charms" and "Baby Says," but even those songs can't prepare longtime fans for "The Last Goodbye," a piano ballad so earnest that it feels subversive. Blood Pressures might not be as combustible as the band's previous releases, but The Kills at half-speed are still better than almost anything else out there.
O&B Live Photos: The Kills – September 11, 2011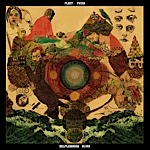 14. Fleet Foxes – Helplessness Blues
After he toiled over the production of Fleet Foxes' debut, you'd think that Robin Pecknold would try something less elaborate for his band's second effort, if only out of convenience. Instead, Helplessness Blues sees the youthful troupe heading further into fantasyland and continuing to explore the lush sound that it trademarked in 2008. While the perfectionist Pecknold still occasionally veers his lyrics into candy cane forest, his approach is overall more balanced than before, and it's a step forward for the band.
O&B Live Review and Photos: Fleet Foxes and Cave Singers – May 6, 2011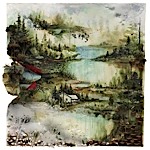 15. Bon Iver – Bon Iver, Bon Iver
Justin Vernon may have earned some frenemies for teaming up with the hated (and sometimes loved) Kanye West, and his affinity for Phil Collins-style balladry probably sends purists running for the woods. Bon Iver's backstory is also an indie rock fantasy, inspiring numerous wanna-bes to "grab guitar and old four-track, go out to cabin in woods, make shittiest album anyone's ever heard." None of it matters in the end, though. With Bon Iver, Bon Iver, Vernon avoids the sophomore slump, proving that he's not just an indie-rock anomaly.
O&B Live Review and Photos: Bon Iver and Other Lives – September 16-17, 2011

16. The Tree Ring – Generous Shadows
Bon Iver may have gotten a lot more attention this year, but The Tree Ring's Generous Shadows is every bit as luminous. From the gorgeous opener "Haida" onward, Generous Shadows showers the listener in a cascade of beautiful strings and arrangements and Joel P. West's warm, meditative vocals. It's a rare kind of album, so let's hope West and company keep 'em coming.
MP3: The Tree Ring – "Haida"
O&B Live Photos: The Tree Ring – February 12, 2011

17. Cults – Cults
The New York duo may have its detractors, but nothing can take away from the giddy fun that comes with listening to Cults' accomplished self-titled debut. Each of the album's eleven tracks is a winner, dusting off girl-group-inspired songwriting and dressing it up with a modern indie-pop sheen. Sure, the band owes a large debt to the past, but its verve and vitality belong unmistakeably to the present.
O&B Live Photos: Cults – July 29, 2011

18. The New Kinetics – Contact
Birdy Bardot's banshee pipes are the real stars of this San Diego band's debut LP, Contact. But that doesn't mean Contact can't also be chock-full of catchy riffs, punk sensibility, and downright ambition. The track "Riffle Raff" alone should prove that The New Kinetics is one of the best bands in town; the rest is just gravy.
MP3: The New Kinetics – "Riffle Raff"
O&B Live Photos: The New Kinetics – December 9, 2011

19. Beirut – The Rip Tide
Beirut's much-anticipated third album is nothing short of wonderful, proving that lead singer/mastermind Zack Condon is not just a musical virtuoso, but also a damn fine lyricist. The swooping, mournful title track alone is worth the album price ("This is the house where I could be unknown / So the waves and I found the rolling tide"), and the album as a whole sees Condon exploring the nuances of his trademark sound. For the doubters, The Rip Tide should be evidence that Beirut is more than just a one-trick pony.

20. The Low Anthem – Smart Flesh
The fourth full-length from this Rhode Island band builds upon its past work to create memorable songs like the Reagan-bashing "Hey All You Hippies" and the 9/11-inspired catharsis of "Boeing 737," easily one of the best songs of the year. Smart Flesh proves that whether The Low Anthem is exploring folk or punk influences, the band can produce resonant music no matter where it lands.