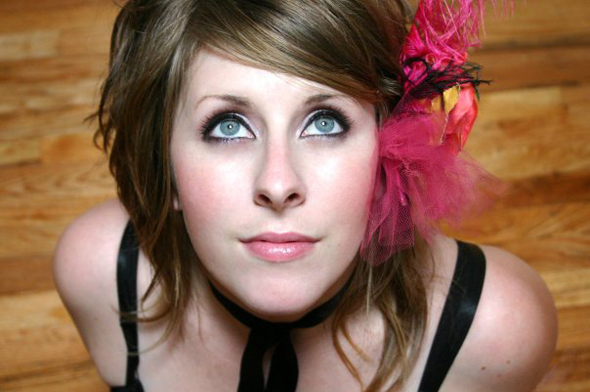 MP3: Tori Roze and the Hot Mess – "Sweet Drank"
Tori Roze has a big voice. With a set of pipes that powerful, she could crack safes, cause hurricanes, or devour Tokyo. But luckily for San Diego, she uses that voice as a force for good, tirelessly treating fans to her sultry mix of blues and soul.
Along with her backing band, The Hot Mess, Roze can be heard around town covering everyone from Ella Fitzgerald to MGMT, or wowing audiences with cuts from her own arsenal of swanky originals. Her talent hasn't fallen on deaf ears — the song "Sweet Drank" was recently featured as a Tim Pyles Local Member of the Day selection and she was nominated for Best Acoustic Act at last year's San Diego Music Awards.
Tori Roze and the Hot Mess have a slew of gigs lined up in the coming weeks — including an appearance at the San Diego Art Walk and Street Fair — and in September they'll take their steamy stylings abroad for a European tour. Playing all those shows requires plenty of stamina and dedication, so we asked them for a list of the things that inspire them. Their Poetic Memory and a list of tour dates are below.
---
Tori Roze (vocals/trumpet)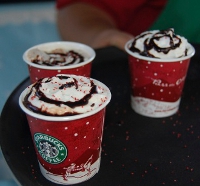 Lovers (ex/present/future/unrequited/familial/friendly): Always there in the songs, always inspiring the songs, always in the heart, an essential part of the puzzle which constitutes the incessant evolution of my life.
(I know this sounds TERRIBLE but…) Starbucks Triple Grande Peppermint Mocha: I drink one right before I sing, typical Kryptonite (I don't know why, it just feels so right…future rider requirement, haha).
Animals: They are a constant reminder of the endless possibilities of life as well as the enigmatic cycle we perpetuate.
Laughter: Crucial, need I say more.
Jordan Morita (trombone)
One of my teachers back home named Jimmie Cannon: He was an incredible educator and musician, not to mention the coolest guy you could ever be around.
When I was 16 I saw the Lincoln Center Jazz Orchestra perform: There was an Ellington ballad called "All Too Soon" that featured trombonist Ron Westray. It was the first time I had ever witnessed in person what a trombone was supposed to sound like. I was so blown away I cried and have never been the same since.
3. D'Angelo – VooDoo: There's a lot of music that has had an impact on me but there is something about that album that really changed my perspective on what I think is good music. It's sooo funky, and timing had a lot to do with it too. I first got turned on to it while I was in school and studying a lot of jazz. It was nice to get away from complex harmony and enjoy jamming over one chord and a tight ?uestlove groove. That and the RH Factor really influenced my funk playing.
Johnny Alexander (guitar)
1. Being on "plane"
2. Being on a plane…
3. People with a sense of adventure…
Serge McCoy (drums)
1. My love for my wife often breaks me into song!
2. All things beautiful!
3. The oceans, seas and islands!
Lee Clark (flute/backup vocals/added percussion)
Singing:
1. Yma Sumac
2. Norma Zimmer on Lawrence Welk in the 60s
3. Peggy Lee
4. Ella Fitzgerald
5. Marni Nixon (the voice behind the famous faces who couldn't sing)
Favorite subjects: Science, medicine, nutrition, & engineering
Favorite movie: The Fifth Element
What not to eat: Natural & imitation flavors, wheat, corn syrup, extenders, stabilizers
Most amazing: That hydrogen & oxygen, two gases, come together and create water, and then we drink it!
Harley Magsino (bass)
1. Yin and yang
2. The end of the world
3. Immortality
---
Tori Roze and the Hot Mess tour dates
04/30 – San Diego Art Walk and Street Fair San Diego, CA
05/01 – House of Blues San Diego, CA
05/11 – Riviera Supper Club La Mesa, CA
05/20 – The Turquoise San Diego, CA
05/25 – Bourbon Street San Diego, CA
06/07 – Eden San Diego, CA
06/16 – Museum of Contemporary Art San Diego, CA