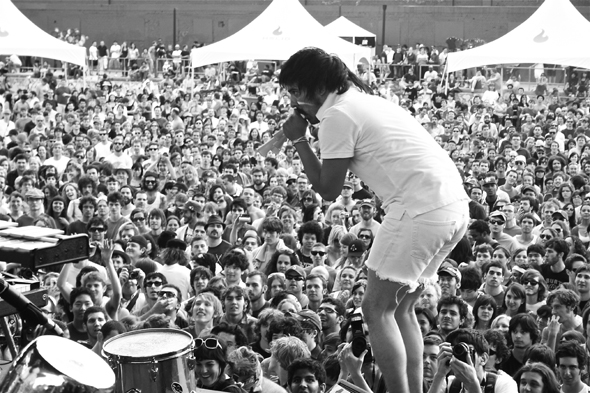 Full album stream: Man Man – Life Fantastic
MP3: Man Man – "The Ballad of Butter Beans" (from 2008's Rabbit Habits)
The gloriously wacky Philadelphians known as Man Man are coming to San Diego on May 11, and we couldn't be happier. The upcoming Casbah gig is one of O&B's most anticipated shows of the year, and the band's fourth album, Life Fantastic (out today), is already shaping up to be one of 2011's best releases.
Produced by Mike Mogis (Bright Eyes, Monsters of Folk), the new disc builds upon the schizophrenic sound of Man Man's O&B-acclaimed third LP, 2008's Rabbit Habits. As should be expected, Life Fantastic's tracks are at times morbid and hilarious, but always musically impeccable. The new album is a little more melodic — and dare we say, more accessible — than their past efforts, and while catchiness has never been a problem for the group, this time around the songs are more infectious than ever.
In anticipation of tomorrow's Casbah show, drummer Christoper "Pow Pow" Powell sent us a list of his favorite YouTube videos, which include everything from Salt N Peppa to The Muppet Show.
Salt N Peppa / STELLAR LIVE PERFORMANCE
Tegadelti Bana Band / BEAUTIFUL MUSIC FROM ERITREA
Hellzapoppin' Swing Dance / BEST DANCING EVER
http://www.youtube.com/watch?v=R0BHxhUnokU
Fat Boys / GREAT SCENE FROM ONE OF MY FAVORITE MOVIES KRUSH GROOVE
Julia Dales Beatbox / JULIA RIPPIN' IT HARD
Mummenschanz on The Muppet Show / MIND-BLOWING FAMOUS MIME TROUPE MUMMENSCHANZ
Dan Deacon & Liam Lynch / MODERN CLASSIC
http://www.youtube.com/watch?v=skCV2L0c6K0
Scene from Gupi Gayen Bacha Bayen / SATYAJIT RAY HERO!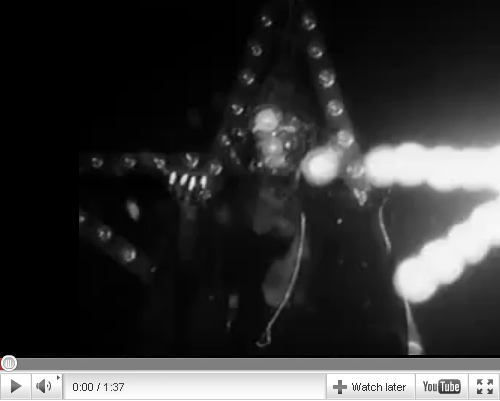 Norman McLaren Dots Animation / AMAZING PIONEERING ANIMATION FROM LONG AGO
Joe Morello Drum Solo 1961 / AMAZING DRUM SOLO FROM DRUMMER JOE MORELLO RIP