Owl and Bear writers' favorite albums of 2008.
1. Frightened Rabbit – The Midnight Organ Fight (Fat Cat)
The Scottish brothers Hutchison gave us catharsis, creepiness, and cacophony in 2008, and we loved every minute of it—especially the two shows that they played in San Diego. The Midnight Organ Fight is near perfect: each song brings something different to the table while also working as part of the whole. The band also just released Liver, Lung, FR!—a live album that does well to capture the rawness and intensity of their performances. Get 'em both.
Download: Frightened Rabbit Daytrotter Session (Daytrotter.com)
Review: Frightened Rabbit – June 23, 2008
Review: Frightened Rabbit – November 6, 2008
2. Fleet Foxes – Fleet Foxes (SubPop)
The bearded men of Fleet Foxes delivered a one-two punch this year, releasing their Sun Giant EP and following it with this sublime full-length (they were later released together as a 2xLP). From "White Winter Hymnal" to "Oliver James", Sub Pop's answer to the Beach Boys craft rustic, transcendent songs that will have your heart beating in four-part harmony.
Download: Fleet Foxes – June 18, 2008
Download: Fleet Foxes – March 7, 2008
Download: Fleet Foxes – November 21, 2008
Download: Fleet Foxes – November 22, 2008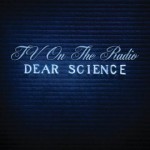 3. TV On The Radio – Dear Science (Interscope)
The return trip from returning to Cookie Mountain is TV On The Radio's most refined effort to date, blending swirling chaos and serene beauty into a cold, dark diamond of an album. Instant classics like "Golden Age", "Dancing Choose", and "Family Tree" cement TVOTR's status as one of indie rock's most compelling bands.
Download: TV On The Radio – November 18, 2008
4. Beach House – Devotion (Carpark)
On their second album, the Baltimore duo Beach House journeyed even further into their ominously tranquil Lynchian underworld. Devotion's somnambulant organs and air-light melodies prove an irresistible combination, and the album's many layers will keep you coming back to see just how far down the rabbit hole you can go.
Download: Beach House – August 20, 2008
5. The Avett Brothers – The Second Gleam (Ramseur)
Though only an EP consisting of five songs (or seven, if you have the vinyl), The Second Gleam captures a wider range of emotion than most full-length albums can ever hope to. Anchored by The Avett Brothers' beautiful harmonies and soul-baring lyrics, The Second Gleam is one of the band's finest achievements.
Download: The Avett Brothers – July 20, 2005
Download: The Avett Brothers – June 14, 2008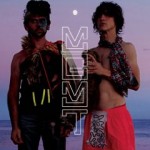 6. MGMT – Oracular Spectacular (Sony/Columbia)
Oracular Spectacular's lush dream-pop took listeners by storm this year, thanks to danceable hits like "Time To Pretend" and "Electric Feel", and all of the attention bestowed upon them was well-deserved. But deeper cuts like "Pieces Of What" and "The Handshake" leave no doubt that MGMT are capable of going deeper than the surface of the dance floor.
Download: MGMT – Live on KCRW FM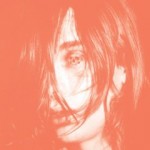 7. Deerhunter – Microcastle (Kranky)
Having mastered the spectral and atmospheric, Deerhunter followed the lovely, funereal Fluorescent Grey EP with the comparatively arch and upbeat Microcastle. The album's sound is gloriously macroscopic—"Agoraphobia", "Microcastle", and the epic "Nothing Ever Happened" are songs to live by and die to.
Download: Deerhunter – September 19, 2007
Download: Deerhunter – October 31, 2008
8. Man Man – Rabbit Habits (ANTI-)
Philadelphia's Man Man have made a name for themselves by sounding like the Black Heart Procession getting molested by Tom Waits, but it's on 2008's Rabbit Habits that their aesthetic blossoms like a Borneo corpse flower. Only Man Man can make sounding like a crew of deranged carnies this accessible; it's a dichotomy that the band seems to revel in.
Download: Man Man – April 17, 2008
Interview: Man Man's Ryan Kattner
9. Calexico – Carried To Dust (Quarterstick)
Hailed as a return to form, Carried To Dust may actually be Calexico's best effort to date. It's a balanced, focused work that consistently and pleasantly surprises.
Download: Calexico – Live on KCRW FM
Download: Calexico and Sufjan Stevens – September 13 and 17, 2006 (DVD)
Download: Calexico – March 13, 2003
10. The Kills – Midnight Boom (Domino Records)
The third album by The Kills finds them segueing their trademark lo-fi sound into a more polished, comparatively epic aesthetic. From the blistering hat-trick opening of "U.R.A. Fever", "Cheap And Cheerful", and "Tape Song", to the spine-tingling greatness of songs like "Sour Cherry" and "Alphabet Pony", The Kills demonstrate how to grow artistically without alienating fans.
Download: The Kills – Live on KEXP FM
11. Dr. Dog – Fate (Park the Van)
While other publications may deride Dr. Dog for sounding too much like The Beatles, Fate proves that Dr. Dog are much more than an imitation act. Lennon and McCartney would be proud to have written "The Old Days", and songs like "The Breeze" and "Army Of Ancients" reveal the band finding its own own brilliant voice.
Download: Dr. Dog – June 7, 2008
Download: Dr. Dog – Live on KCRW FM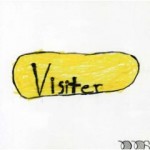 12. The Dodos – Visiter (Frenchkiss)
Visiter's blend of homespun acoustic folk and voodoo percussion is one of the year's most surprising and refreshing albums. Don't let the album's transient name fool you; these songs will be staying with you for a very long time.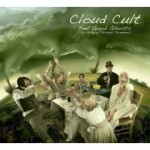 13. Cloud Cult – Feel Good Ghosts (Tea-Partying Through Tornadoes) (Earthology)
Each album by Minnesota-based Cloud Cult has improved over its predecessor, and Feel Good Ghosts—reportedly the band's final album—is no exception, channeling all the disturbed beauty of The Meaning Of 8 into a more coherent and affecting record. Most albums tend to save their weakest songs for last, but the final tracks on Feel Good Ghosts—"May Your Hearts Stay Strong", "The Will Of A Volcano", and "Love You All"—are three of the year's best.
14. Blood Red Shoes – Box Of Secrets (Mercury)
Those disappointed by the Yeah Yeah Yeahs' polished, ballad-prone sophomore album need look no further to get their fix of Fever-ish, sweat- and sex-soaked art rock. On Box Of Secrets, the British duo dazzle with ballsy guitar, rapid-fire drumming, and enough scorching attitude to make Karen O blush.
15. Be Your Own Pet – Get Awkward (Universal)
Defunct Nashville punk quartet Be Your Own Pet may not have burned for long, but they did burn brightly. Building on the momentum of their blazing self-titled debut, Jemina Pearl and company have created a deliriously fun album where the songs last two minutes but stay in your head for days.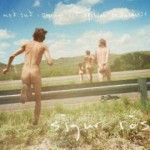 16. Sigur Rós – Með Suð í Eyrum Við Spilum Endalaust (EMI)
Nevermind the buttocks (on the album cover): the 2008 release from Sigur Rós is even more revealing. Already known for their otherworldly gibberish and mournful arrangements, the band adds a surprising amount of fun to the mix, as evidenced on tracks like the free-spirited "Gobbledigook". Translated, Með Suð í Eyrum Við Spilum Endalaust means "with a buzz in our ears we play endlessly," and the buzz in the listener's ears won't end until long after the album does.
17. Jenny Lewis – Acid Tongue (Warner Bros.)
Jenny Lewis' second solo album—this time sans Watson Twins—is an alternately rowdy and emotional affair. Tracks like "Carpetbagger"—her fast and loose duet with Elvis Costello—and the poignant, Gospel choir-backed title track benefit not only from Lewis' reliably terrific vocals, but also from her continued evolution as a storyteller.
18. Pit Er Pat – High Time (Thrill Jockey)
Singer, pianist, guitarist, and kalimba-ist Fay Davis-Jeffers shines on High Time as she somehow channels both Thom Yorke and Orchestra Baobab. Yes, it's experimental stuff, but careful listeners will find themselves coming back again and again.
19. Cut Copy – In Ghost Colours (Modular)
High-voltage keyboards, throbbing drum beats, and cooing New Wave vocals are the hallmarks of Cut Copy's sophomore album. Strongly evoking the 80s while nimbly sidestepping all of that decade's pitfalls, In Ghost Colours was the year's second-best dance album.
20. The Breeders – Mountain Battles (4AD)
Kim (and twin sister Kelley) Deal's band may be slow to produce, but they're always quick to please. On Mountain Battles, songs like "Bang On" and "German Studies" remind us why we love Ms. Pixie in the first place. As if we needed a reminder.