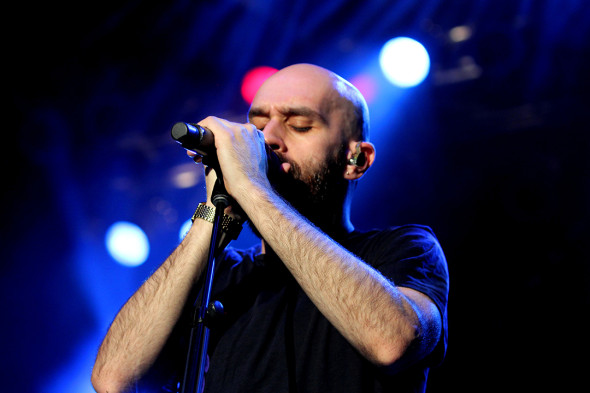 Summerfest started after Henry Maier, mayor of Milwaukee, visited Oktoberfest in Munich, Germany in the 1960s. The once-small festival recently hosted its 49th annual event and has become one of the best (and biggest) music festivals in the world.
What was formerly a 15-acre Nike missile site on the lakefront of Lake Michigan is now 75 acres with 11 stages, and it hosts over 800 music acts over 11 days to an annual attendance of around 900,000.
For those of us who grew up in San Diego with great memories of Street Scene, Summerfest will completely blow your mind. As with Street Scene, Summerfest can be considered an everyman's festival. It's super affordable with great music and food (everywhere), both seasoned and up-and-coming bands, plenty of local acts on a daily basis, and features music and various other forms of entertainment for every age group. And unlike other festivals, it has permanent stages and plenty of seating at every stage.
Having heard of this festival from my grandparents, aunts, uncles, and many cousins for many years, I finally had the opportunity to attend Summerfest this year and it was everything they said it would be — and much more.
Following are photographs that capture what Summerfest is all about: Henry Maier Festival Park, The Decemberists, X Ambassadors, Andra Day, Garbage, Mike D (Beastie Boys), Hey Marseilles, and many up-and-coming bands.
Photos: The Decemberists at Summerfest

Photos: X Ambassadors at Summerfest

Photos: Andra Day at Summerfest

Photos: Hey Marseilles at Summerfest

Photos: Henry Maier Festival Grounds

Photos: Miscellaneous bands at Summerfest