Download: The Owl and Bear Podcast vol. 174: Best of '12 Edition
Well, 2012 has come and gone, and with it new heights of political rancor, an adorably masochistic fiscal cliff, a near-apocalypse, and yet another Twilight movie. Of course, amidst all those horrifying events, some music got released. And because we'd lose our blogging license if we didn't pick out our favorites and present them to you in tidy list form, we've done just that.
Overall, 2012 was light on all-out classics, but there were a few diamonds scattered throughout all that ruff. Fiona Apple made a triumphant return to recording, The Avett Brothers delivered an album of understated beauty, Sharon Van Etten came into her own with the glorious Tramp, and Heartless Bastards reminded us all why we "Got to Have Rock and Roll."
So without further ado, we present to you our favorite albums of 2012. As always, if you think we missed something, be sure to let us know. We look forward to serving you in 2013 with whatever it is we do around here.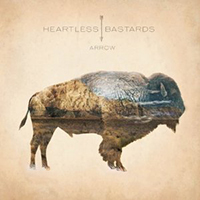 Heartless Bastards – Arrow
Sometimes it takes a few albums for a band to warm up. Heartless Bastards' first three records certainly had their moments, but they pale in comparison to the majestic beauty of Arrow. The leisurely rollout of cathartic opener "Marathon" sets the tone for an assortment of tracks that draw from the best aspects of classic rock: tasteful production, hypnotic melodies, razor-sharp guitar solos, and Erika Wennerstrom's slurred, androgynous belting. Still, Arrow never sounds beholden to any musical trends: it could have been released in 1972, 1992, or any other year. But, as it happens, it's the best album of 2012. (Chris Maroulakos)
Live Review and Photos: Heartless Bastards at the Belly Up

Sharon Van Etten – Tramp
Tramp, recorded with The National's Aaron Dessner, sees Sharon Van Etten fully realizing her songwriting abilities. The production is a leap beyond her past work, with swirling, layered vocals and rich-but-subtle instrumentation creating an immediately listenable effort. On Tramp, Van Etten finds ways to seem like both an everywoman and a superhuman, a unique balancing act that makes her one of today's most skillful songwriters. (T. Loper)
Live Review and Photos: Sharon Van Etten at the Belly Up

Fiona Apple – The Idler Wheel Is Wiser Than the Driver of the Screw and Whipping Cords Will Serve You More Than Ropes Will Ever Do
Fiona Apple's previous album, Extraordinary Machine, was released seven years ago. But in case you had forgotten how talented the brooding songwriter is, The Idler Wheel… should jog your memory. Apple once again lets listeners into her complex world of internal struggle, self-doubt, and defiant beauty. Serpentine piano lines slither and curl around her compositions with Apple's scrappy wordplay serving as their forked tongue. Even if another seven years pass before we get another album from the reclusive songstress, The Idler Wheel… contains more than enough treasures to keep us digging until then. (Chris Maroulakos)
Live Review and Photos: Fiona Apple at FM94/9's Independence Jam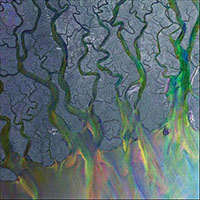 Alt-J – An Awesome Wave
In terms of originality, Alt-J's An Awesome Wave is 2012's equivalent to tUnE-yArDs' w h o k i l l (sans the Pitchfork stamp of approval). Listening to An Awesome Wave is kind of like moving to a new city: at first, it's daunting and unknown, but after a short time it becomes surprisingly manageable and quite likable. And after a while, you wonder how your heart ever beat anywhere else. (Jen Arches)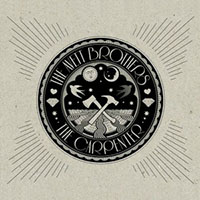 The Avett Brothers – The Carpenter
The Avett Brothers' big-budget upgrade, 2009's I and Love and You, let the band run loose to play with all of producer Rick Rubin's studio toys. But now that that's out of their system, Rubin and the group scale things back on The Carpenter. With its emphasis on storytelling and acoustic guitars, The Carpenter recalls The Avett Brothers' meditative The Gleam EPs and packs just as much emotional wallop. Thanks to stunners like "Winter In My Heart" and "February Seven," The Carpenter is as beautiful an album as The Avett Brothers have ever made, and that's saying something. (Chris Maroulakos)

Japandroids – Celebration Rock
Bookended by explosions of fireworks, Canadian two-piece Japandroids' Celebration Rock seamlessly balances the earnest bombast of classic rock with the white-knuckle ferocity of an all-out punk assault. The snare hits pound like a relentless heartbeat, pumping blood into the shouted memories of wild youthful abandon. This is an album clamoring to be played in alcohol-drenched scream-alongs by close friends praying for one more night that never ends, one more spine-shuddering kiss, and one more whiskey. Celebration Rock is an album that will make you remember why you fell in love with rock and roll in the first place. (Andrew Scoggins)
Live Review: Japandroids at the Casbah

Tame Impala – Lonerism
If you've ever seen Tame Impala live, you know that they are loud. These neo-psychedelic Aussies want their modern, emphatic, groovy jams to seep into your senses and explosively combust right down your center meridian. Lonerism layers staccato drums and hazy guitars with crescendoing keyboards and penetrating bass, providing a stable ground for ardent rowdiness. Take the innocence and enthusiasm of Spacehog's "In the Meantime," slow it down, throw the whole thing underwater, and turn up the volume until nothing exists besides your passion for self-acceptance — and that's where you'll find Lonerism. (Jen Arches)

Milo Greene – Milo Greene
I fell in love with the track "1957" in early 2011, and waited with bated breath for Milo Greene's debut album. The band's self-titled debut does not disappoint: it's full of chilling harmonics just like the first cool winter breeze through an open window. Songs like "What's the Matter" and "Perfectly Aligned" easily make Milo Greene one of the best albums of the year. (Courtney Rogin)

Blood Red Shoes – In Time to Voices
Blood Red Shoes aren't a household name, but they should be. The Brighton duo's third album continues their winning streak, serving up earth-scorching rockers that leave your eardrums as ravaged as drummer Steven Ansell's beleaguered snare. All the pulse-racing energy of Blood Red Shoes' first two albums are here, but the band's production work (in collaboration with Mike Crossey) lends In Time to Voices a new varnish that makes the songs sound more vast and expansive than ever before. Just try to resist rocking out to the face-melting "The Silence and the Drones" or fist-pumping along to the hard-hitting "Cold." (Chris Maroulakos)
Live Photos: Blood Red Shoes at the Casbah

Cloud Nothings – Attack on Memory
2012 started with a deafening bang in the form of Cloud Nothings' January release of Attack on Memory. The first proper record to be recorded with a full band instead of lead singer Dylan Baldi's bedroom-pop tinkering, Attack on Memory is an unhinged 30-minute burst of snarling indie-rock aggression. Every drumbeat is thunderous, the guitars dice through the sound with urgent precision, and Baldi spits vitriol through each throat-shredding lyric. Memory is the perfect blend of slow-building, emo-grunge explosions and anthemic, mosh pit shout-along angst. (Andrew Scoggins)
Live Review: Cloud Nothings at FYF Fest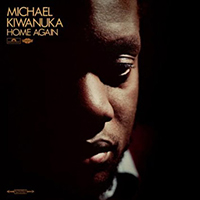 Michael Kiwanuka – Home Again
Sauntering onto the scene in 2012, Michael Kiwanuka's debut album Home Again serves up heaping portions of jazz-tinged soul. Kiwanuka's warm, rumbling vocals and beautiful string instrumentation comfort the listener like a crackling fire. Couples looking for tender, romantic music to slowly sway to after a few glasses of wine need look no further. (Andrew Scoggins)

Stars – The North
Stars' The North is their sixth LP in just over ten years, and it takes a different approach than that of their previous album, The Five Ghosts. Their title track defines the album's groove: relaxed, happier, and a retraction to the retro electronica that took over the indie scene this year. "Hold On When You Get Love and Let Go When You Give It" is their best song since 2005 — and it's flawless. (Courtney Rogin)

The XX – Coexist
Take everything you loved about The XX's 2009 debut and make it perfect, and that's Coexist. The album opens with the heartbreaking ballad "Angels," and continues in the most precious of ways, with tracks like "Chained" and "Sunset." It's the comedown from the heavier beats in the band's debut. (Courtney Rogin)

Grimes – Visions
Enough time has passed since Grimes' Visions was released that Claire Boucher's signature bangs have had a chance to grow out, but unconditional fans, over-it fans, and non-fans alike are still analyzing the formula that concocted this breakout album. Topping several early-year, mid-year, and year-end lists, Visions is proof that sometimes listeners just want some hot femme vocals paired with simple synth riffs repeated with strong bass inflection on the first of every four-beat count. Grimes multiplied this formula by 13 to create Visions and, in doing so, became one of 2012's most buzz-worthy artists. (Jen Arches)
Live Photos: Grimes at the Soda Bar

San Diego Album of the Year
The Burning of Rome – With Us
The San Diego band's new album is an unabashedly weird yet accessible piece of work that evokes everyone from Blondie to Black Sabbath to Man Man. With Us may evoke those other bands, but it's an undeniably unique effort that's driven by The Burning of Rome's unfaltering creativity and eagerness for risk-taking. That fearlessness pays off on tracks like "Ballad of an Onion Sprout" and "Cowboys and Cut Cigars," making With Us the best album to emerge from San Diego this year. (Chris Maroulakos)
Live Photos: The Burning of Rome at the Soda Bar
Poetic Memory: The Burning of Rome