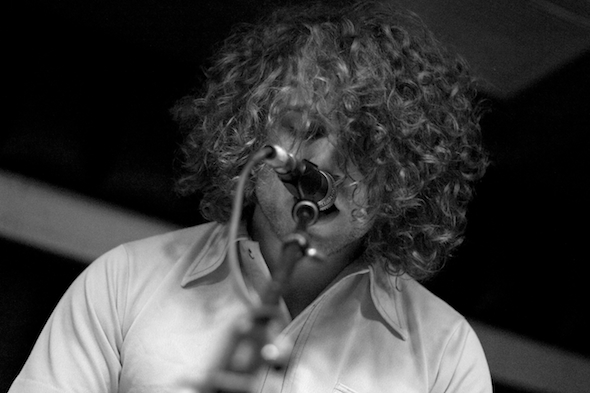 Just weeks before the release of their Owl and Bear-approved new album, With Us, The Burning of Rome played a set at Soda Bar on Saturday.
Opening with the riff-heavy "Cowboys and Cut Cigars," The Burning of Rome tore through several tracks from the new record, including the Black Sabbath-evoking "Wake Up Edamame" and the intoxicating "Island." Off-stage keyboardist Aimee Jacobs and guitarist Joe Aguilar kept to the shadows, with Aguilar emerging periodically to fling his long, curly mane at the crowd or stand on the bar.
Spelling-impaired trio Judgement Day opened with their signature brand of dexterous string metal. The band proved once again that you don't need guitars, bass, or vocals to make some top-shelf, headbang-worthy rock and roll.
Photos – The Burning of Rome at Soda Bar
Photos – Judgement Day at Soda Bar