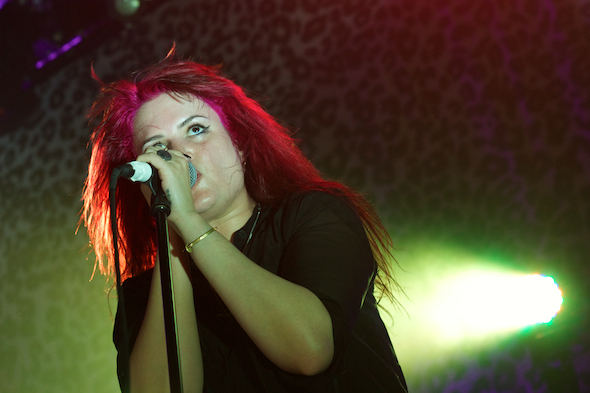 No one puts on a show quite like The Kills. Following sets from the reliably awesome Mini Mansions and a sorely out-of-place Eleanor Friedberger, The Kills took to the stage at House of Blues on Sunday in a hailstorm of raw energy and unbridled sexuality.
The duo provided crackling renditions of songs from all of their albums, tearing through classics like "Fried My Little Brains," "No Wow," and "Sour Cherry." And though the prospect of a band as carnal as The Kills performing for an all-ages crowd might seem only a step or two away from showing the kids porn, that didn't stop Alison Mosshart from slithering, writhing, and moaning her way through the high-intensity set with seductive confidence.
You can check out photos of the steamy show below.
Photos – The Kills at House of Blues – September 11, 2011