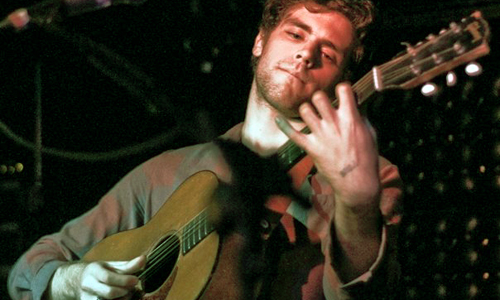 The first thing you notice about Charlie Fink is how young he looks. With his curly, tussled hair resting atop an angular but cherubic face, Fink hardly seems like the person responsible for the world-weary outlook and deep, creaky vocals that have come to characterize Noah and the Whale's sound. Of course, the band's music wasn't always grim—it used to be as youthful and fresh as Fink's appearance.
The band's first album, Peaceful, the World Lays Me Down, was an upbeat and catchy collection of acoustic ditties perfect for a sunny afternoon drive—preferably in a Saturn Outlook. But after Fink and girlfriend/vocalist Laura Marling broke up—he retained the name and she went on to form another band—Noah and the Whale switched gears.
Their sophomore album, the recently released The First Days of Spring, is a far darker affair, with sullen tales of heartbreak accented by occasional flourishes of strings. Despite—and perhaps because of—efforts to the contrary, the album was nowhere near as affecting as its predecessor. Though not without its flashes of brilliance, the album suffered from a strained self-seriousness that left the music feeling ordinary. The same trappings befell the band's performance at the Casbah, making it easy to worry that the baby-faced singer is trying to grow up too fast.
New songs like "Our Window", "Blue Skies", and "Slow Glass" all ran together, dragged down by sparse, barely-there arrangements and melancholy, amelodic vocals. The songs performed from Peaceful were easily the evening's best, with "Give a Little Love", "Jocasta", and "Shape of My Heart" infusing the set with some much-needed energy. Propelled by brisk percussion and flurrying fiddle, "Rocks and Daggers" turned into a thrilling Celtic hoedown. Unfortunately, that energy dissipated whenever the band would return to their Spring material, and no amount of siren-like violin and urgent drumming could make one song distinguishable from the next.
The evening was not without its pleasant surprises, though. With its classical aesthetic and backing choir, Spring's "Love of an Orchestra" shouldn't have worked as a comparatively stripped-down, five-piece arrangement. But the song proved an unlikely success, largely thanks to drummer Doug Fink's galloping percussion, spurred on by his whip-cracked snare. "My Door Is Always Open" could have been just another barely-there confessional, but was held afloat by some gorgeous lap steel that seemed to imitate whale calls.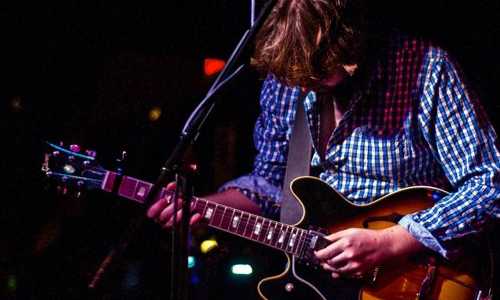 In the end, though, the performance shared the same fate as The First Days of Spring. Plagued by overwrought sentimentality and overly personal lyrics, the songs were rendered irrelevant to anybody but Fink himself. The hushed melancholy never gave way to catharsis, and even the band themselves appeared bored by the all-restraint-and-no-release formula. Hopefully Fink will get over his breakup blues, and return to the fine songwriting he's already proven himself capable of.