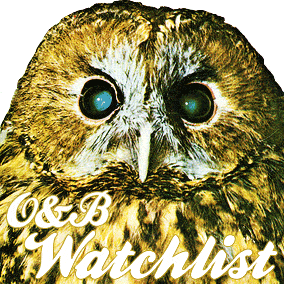 Hailing from New York by way of Florida, The Drums may be new to the national scene, but make no mistake—these youthful indie popsters are seasoned music biz veterans.
Comprised of Jonathan Pierce on vocals, Jacob Graham and Adam Kessler on guitar, and Connor Hanwick behind the titular kit, The Drums make plain and simple pop music and aren't afraid to admit it.
If you like whistling, hand claps, and infectious hooks—and, let's be honest, who doesn't—you need look no further to find your new favorite band.
Best friends Pierce and Graham previously played together in the charmingly named electro-pop band Goat Explosion. They toured the U.S. extensively, but Goat Explosion wasn't exactly everyone's cup of tea.
Meanwhile, Kessler—a hometown friend of both Pierce and Graham—formed a band called Elkland, which was promptly signed to Columbia Records. The band enjoyed some success, but the pressures and trappings of a major label quickly wore Kessler down. By 2005, he decided to take a break from music, and Elkland was no more.
Pierce and Graham were becoming similarly jaded. The duo decided to form a new band and home-record fifteen songs together in their native Florida. Along the way, the music took a turn from electronic to a guitar-driven pop sound. Pleased with their new tunes, Pierce and Graham decided to recruit Kessler as their second guitarist. The trio saved up, packed up, and pursued their new dream in a little town called New York City.
Once in New York, they added Connor Hanwick on drums, and the lineup was finally set. Soon thereafter, the band landed a residency at a small club in Manhattan and began wowing audiences and industry types alike with their high-energy, danceable live sets.
The Drums like to keep it simple, and they cite 1950s pop as an influence. When asked to describe their music, the band had this to say:
We only write about two feelings: One is the first day of summer when you and all of your friends are standing on the edge of a cliff watching the sun set and being overcome with all of your hopes and dreams at once. The other is when you're walking alone in the rain and realize you will be alone forever.
Luckily, The Drums' gamble to move to New York has resulted in a lot more sunny days than rainy ones. They have been signed to Moshi Moshi Records and will be touring the U.S. and Europe in support of their brilliant eight-song Summertime! EP. We just so happen to have the first two singles from the mini-album for you below.
MP3: The Drums – "Let's Go Surfing"
MP3: The Drums – "I Felt Stupid"