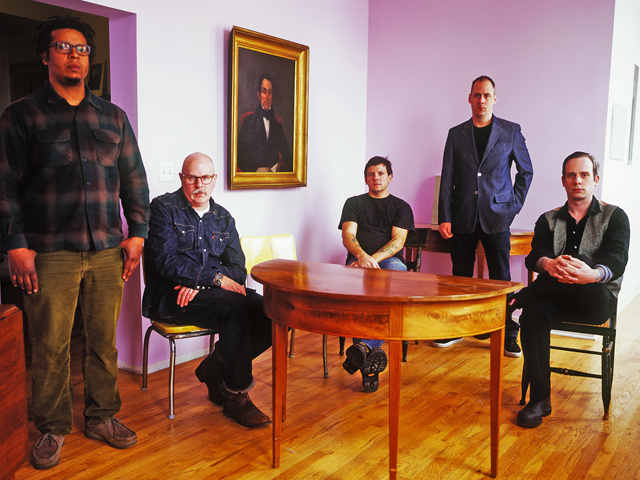 MP3: Tortoise – "Prepare Your Coffin"
Hot on the heels of dropping their first record in five years, re-releasing a bunch of classic albums on vinyl, and (just last week) bringing a newborn track into this world, Tortoise have hit the road. And this time (unlike last time), they'll stop in sunny San Diego.
On Sunday, June 13, these creative Chicagoans will treat Casbah-goers to a set of mind-warping instrumentals. They're touring to support their O&B-acclaimed 2009 effort Beacons of Ancestorship, a long, strange trip of an album. Beacons is right up there with their best work, and it frequently rests comfortably on my turntable alongside their recently re-released records, TNT and Standards. Multi-hour Tortoise marathons are not uncommon in my house, car, or, well, just about anywhere I have control of the stereo. The only disappointing thing about Tortoise's show at the Casbah this Sunday is the fact that it won't be multi-hour.
The band's unclassifiable (also known as "post-rock") sound has garnered them critical praise across the board. In a rare showing of critical solidarity, fans of indie, jazz, and metal — and everything in between — have all been known to buy Tortoise albums and see their shows. For an idea of what they sound like, check out this stream of their newest track, "Ice Ice Gravy." For a more downloadable sample of their sound, try "Prepare Your Coffin" (above), the first single from Beacons.