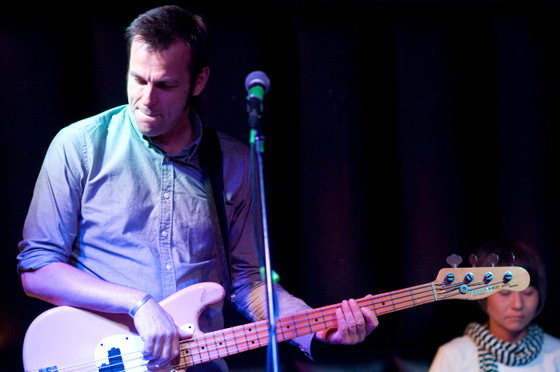 San Diego's Little White Teeth will perform a live score alongside a screening of the film Tijuaneados Anonymous: a Teardrop and a Smile at this year's San Diego Latin Film Festival.
The band's melancholy sound fits well with the film, which "addresses the crisis of unprecedented violence and ungovernability of the border city of Tijuana, Mexico and how this situation affects the daily lives of its inhabitants." Little White Teeth's March 20 performance will mark the band's second time contributing a live score to Tijuaneados Anonymous; they first screened the film in Tijuana as part of the Ambulante Documentary Film Festival. Cellist Kate MacWilliamson will join the band in bringing the film's soundtrack to life.
Tijuaneados Anonymous: a Teardrop and a Smile will screen on Sunday, March 20, 2011 at 3:30 PM at UltraStar Mission Valley Cinemas Hazard Center.