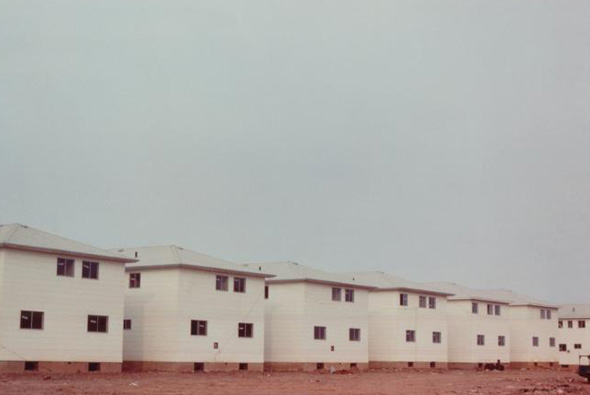 Psychedelic surf pop trio Real Estate has announced a slew of tour dates in support of their second album, Days (out October 18).
The buzz band has earned acclaim from numerous taste-makers, including Pitchfork, which recently slapped its Best New Track sticker on "It's Real," the lead single for the new album. Following in the footsteps of the band's self-titled debut, the album sees Real Estate tightening up their style while also allowing for room to breathe. The album is being billed as a "coming-of-age moment" for the band, whose members are all childhood friends.
Days is now available for pre-order on CD, vinyl, and cassette (ah, cassette). Vinyl pre-orders will include a limited edition "bootleg" 12-inch of a recent Brooklyn live performance.
Real Estate will play San Diego's Sunset Temple on November 13.
Real Estate on tour
10/20 – Berlin, Germany – Magnet Club
10/22 – Gent, Belgium – Charlatan Club
10/23 – Brighton, UK – Hanbury Ballroom
10/24 – Manchester, UK – Now Wave @ Islington Mill
10/25 – London, UK – The Garage #
10/26 – Bristol, UK – Start The Bus
10/27 – Amsterdam, The Netherlands – Bitterzoet
10/28 – Paris, France Pitchfork Festival
10/31 – Chicago, IL – Lincoln Hall *
11/01 – Minneapolis, MN – TBD *
11/03 – Denver, CO – Moe's *
11/04 – Salt Lake City, UT – Urban Lounge *
11/05 – Boise, ID – Neurolux *
11/06 – Portland, OR – Doug Fir *
11/07 – Seattle, WA – The Crocodile *
11/08 – Vancouver, BC – Biltmore *
11/11 – San Francisco, CA – Slim's *
11/12 – Los Angeles, CA – Echoplex *
11/13 – San Diego, CA – Sunset Temple *
11/14 – Phoenix, AZ – Sail Inn *
11/16 – Austin, TX – The Parish *
11/17 – Dallas, TX – Club Dada *
11/18 – Memphis, TN – Hi-Tone *
11/19 – Lexington, KY – Cosmic Charlies *
11/20 – Pittsburgh, PA – Garfield Art Works *
11/21 – Philadelphia, PA – Johnny Brenda's *
11/23 – New York, NY – Bowery Ballroom *
* = w/ Big Troubles
# = w/ Twin Sister, Trailer Trash Tracys