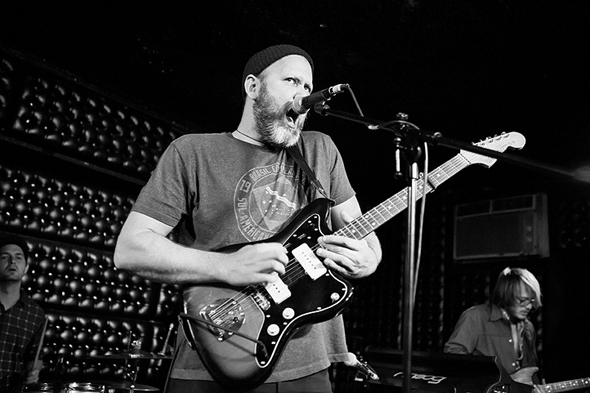 Full album stream: Crooked Fingers – Breaks in the Armor
As headliners Crooked Fingers cycled through songs new and old this past Saturday at the Casbah, they also cycled through their lineup. Front man Eric Bachmann kicked off the show solo with nothing to keep him company but his guitar. He was then joined by the full band for most of the set, before ending the night solo again, with his commanding form hunched over a piano. Also impressive was the grace with which Crooked Fingers moved from tender, quieter tunes such as "Sleep All Summer," to songs like "Bad Blood," whose opening contained a hint of Archers of Loaf-esque dissonance.
Strand of Oaks (the middle child of the evening) stunned the crowd with smoldering guitar lines layered over drum samples, and sent a shiver down my spine with "Bonfire." Little White Teeth opened the night and set the bar high for the evening.
Photos – Crooked Fingers, Strand of Oaks, and Little White Teeth at the Casbah – November 26, 2011