Live Review and Photos: Barbarian at the Soda Bar, November 19, 2012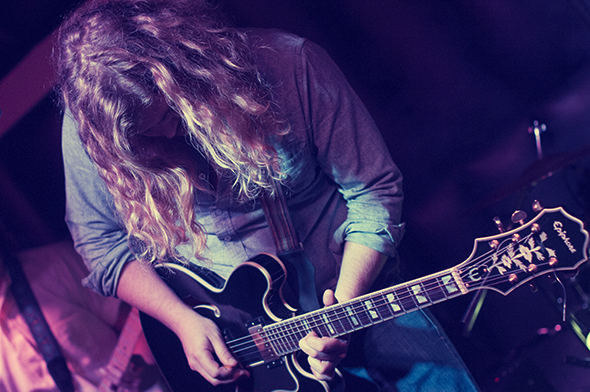 Up-and-coming San Diego garage rockers and all-around good people Barbarian released their new seven-inch at the Soda Bar on November 19. The five-piece band put on an energetic and celebratory set to an enthusiastic crowd. Highlights included "Chromatose Yellow" and "Killer Inside Me" from Barbarian's 2011 digital single, as well as (naturally) "Daze of Youth" and "Medium Spirit" from the new vinyl single.
Barbarian will play a free four-night residency at the Soda Bar in January, and judging from the crowd at their release show, the band won't have a problem filling the house. Dirty Sirens will support Barbarian on Monday, January 7 and Parquet Courts will open on January 14; additional openers are TBA for January 21 and 28.
Photos – Barbarian at the Soda Bar
Potentially related content