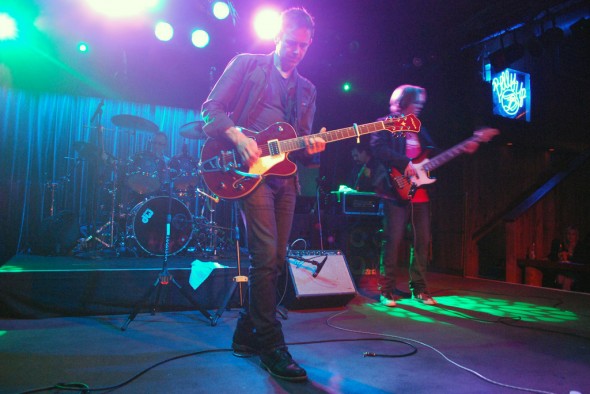 I was 17 when I heard that Toad the Wet Sprocket, my favorite band, had broken up. It was one of those "this can't be true moments" that seem to go hand in hand with being a teenager. I'm not sure how much comfort I would have gotten back then if someone had told me that they'd be back together in 15 years, but I do know how great it felt to have my favorite band back together playing music right in front of me at the Belly Up last Thursday night.
And they weren't just back together playing a few shows here and there like they had been since they'd broken up; they were actually playing new songs that they were currently working on for their new album. As comforting and nostalgic as it was to hear them play some of my favorite songs like "Crowing" and "Windmills," it was the new material that really infused the evening with a sense of excitement. Every time lead singer Glen Phillips announced that they'd be playing a new song, the entire sold-out crowd at the Belly Up went apeshit. Toad played three new songs in total and it was such a great feeling getting to hear their first new material in 15 years.
The most cathartic moment of the night came near the end when bassist/co-vocalist Todd Nichols repeated the lyric "it's not over" again and again during the song "Crazy Life." It felt as if he was chanting a celebratory affirmation of sorts, like he was talking directly to the 17-year-old in me that was still mourning the loss of his favorite band. Even if that wasn't the intent, the effect remained the same. As the rain poured on me when I left venue, I felt a great sense of well-being knowing that, for Toad the Wet Sprocket, things are far from over.
Photos – Toad the Wet Sprocket at the Belly Up