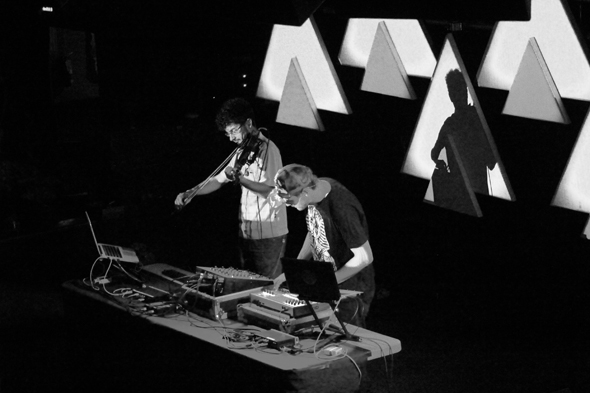 Hundreds made the long drive out to the Belly Up Tavern last Sunday for St. Patrick's Day to see Emancipator with Little People. The sold-out show was an impressive display of how intelligent an often-mindless genre can be.
Out of the openers, Little People was the clear standout. His 2012 LP, We Are But Hunks of Wood, is melodically complex while still remaining accessible to the dance crowd. The track "Aldgate Patterns" won attendees over on Sunday night with its creative layering and orchestral influences. The Belly Up was jam-packed by the time Little People took the stage at 10pm, and the standing-room crowd pulsated for the entire set.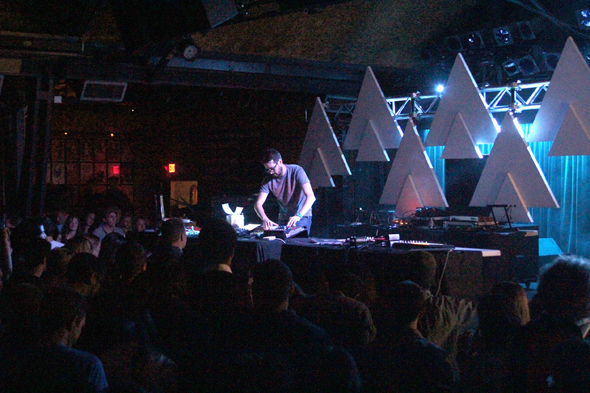 Emancipator, or Douglas Appling, was accompanied by violinist Ilya Goldberg, which added a lot of emotion to the set. Most of the melodies off Emancipator's newest album Dusk to Dawn are likewise driven by the violin.
From the minute Emancipator began playing, it was clear he deviates greatly from the way most trip-hop artists perform. While the drum tracks were fairly standard — even debatably a bit disjointed at times — it was immensely impressive to see such captivating music done largely with an unfiltered piano and a violin, both of which were played live more often than not.
Emancipator puts out some great trip-hop that even makes for good dance music as well. But what makes his music really stand out is the obvious priority of composition over all else. There is a thoughtfulness in his latest release that's rarely seen in the genre, and the musicianship displayed in the live performance proved Emancipator's true talent. Hopefully Appling will expand his live set to include more musicians than just Goldberg, because it could really bring life to his already outstanding set.