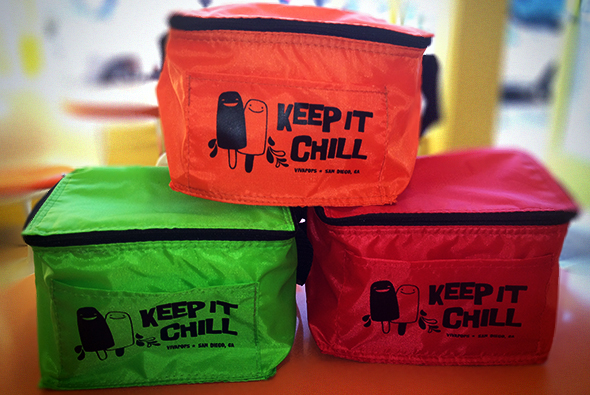 San Diego's Viva Pops has a plan to help people stay cool at Coachella this year.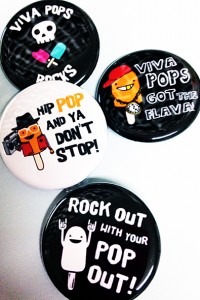 The Adams Avenue gourmet popsicle shop will have a presence there both weekends (April 12-14 and April 19-21), and will be running some special contests — with an extra bonus for San Diegans.
Inspired by the festive colors and flavors of traditional Mexican-style pops called paletas, Viva Pops are all-natural frozen fruit pops that will rock your world. Founder Lisa Altmann purchases most of her ingredients from local growers and suppliers at San Diego farmers' markets, and uses only organic fruits to keep the flavors true.
Coachella attendees who find a pop with the words "Pop Star" on the stick will win a cooler full of ice and twelve pops for themselves and their friends. The first 100 customers each weekend will also get a free pin bearing one of many cheeky phrases like "Rock Out with your Pop Out" (see pictures).
As a special treat, San Diego pop peeps will be able to scan a discount code at the booth for $1 off their next visit to the Adams Avenue location.
Viva Pops are always delicious, but a nice, cold popsicle on hand will take Coachella to a new level of cool!
Viva Pops sponsored this post.