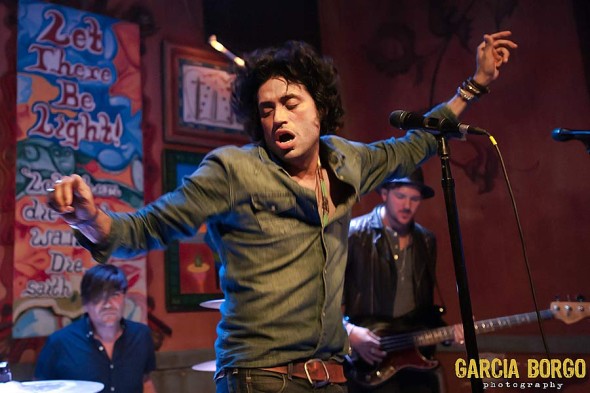 The Soft White Sixties are an incredible band that's clearly on the rise.
At the House of Blues in July, the group put on an amazing set, full of energy and charisma. The only downside of the show was that the venue's Voodoo Room was simply too small to house these guys: lead singer Octavio Genera needs space — lots and lots of space — to dance, groove, and infuse the audience with all the energy he carries within.
Crowd favorites from the evening included "City Lights," "Don't Lie," and "Up To The Light" — all tracks off The Soft White Sixties' debut album, Get Right.
Don't miss this band when they come back to San Diego in September. The date for that show is to be determined.
Photos: Soft White Sixties at House of Blues San Diego