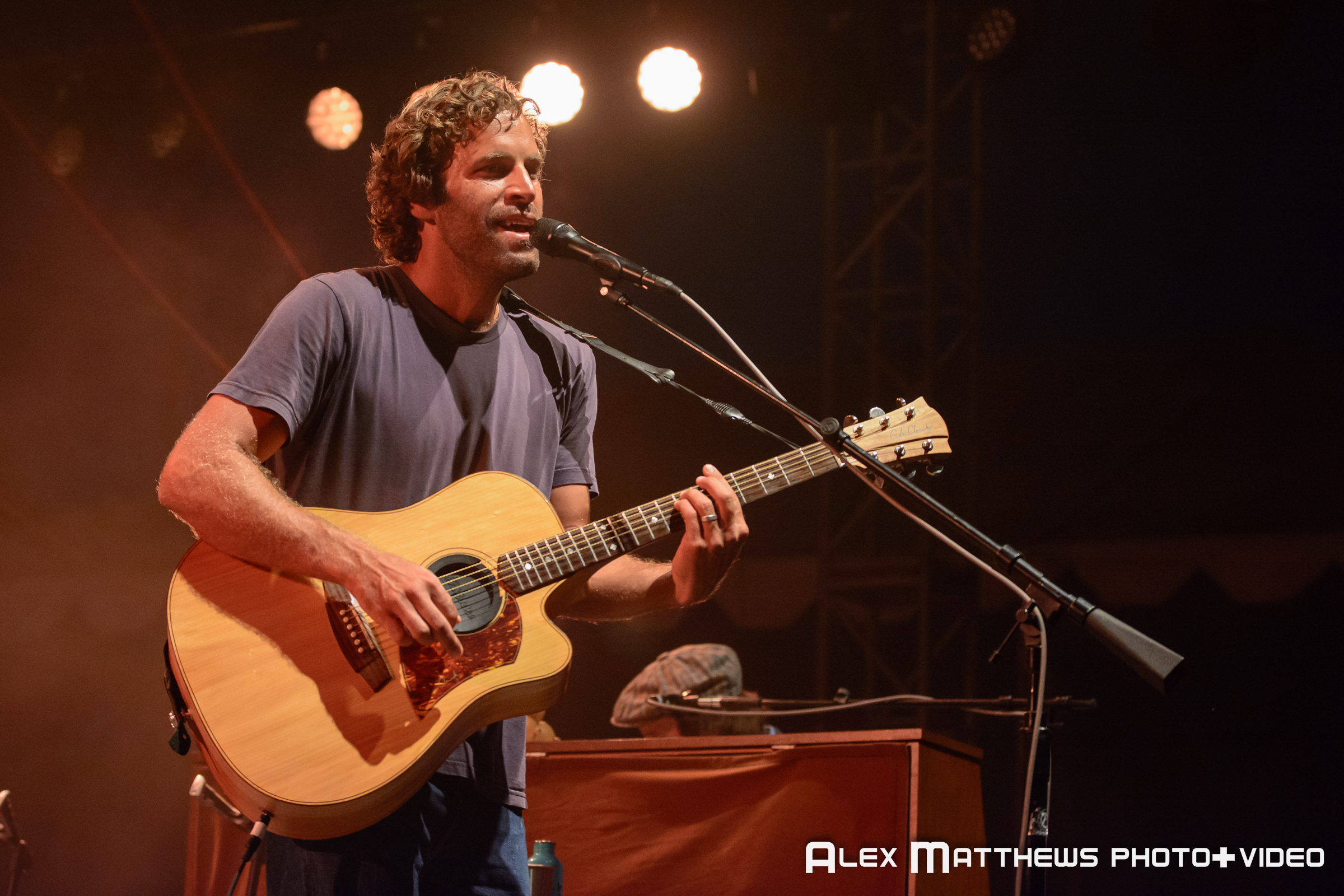 An estimated 20,000 fans lined up at RIMAC Field to see Jack Johnson on Saturday, August 30. Families, couples, and kids of all ages were in attendance, transforming the lawn into an immense patchwork of blankets.
Toronto-based Afie Jurvanen, also known as Bahamas, opened the evening with an admittedly slow set of songs. His four-piece band played a folk/rock mix that warmed the crowd but struggled to get people on their feet. A highlight of the set was actually a cover — Tom Petty's "You Don't Know How It Feels." Almost apologizing for his slow tunes, Jurvanen appeared to sense the crowd's eager anticipation for Johnson to take the stage.
Jack Johnson is currently on a West Coast tour supporting his latest album, 2013's From Here to Now to You. The Hawaii-born Johnson is hugely popular in Southern California. Having played many of his early shows in San Diego, which he described as one of his "musical homes," he namechecked venues like the Belly Up and the shuttered 4th & B.
With a long set of hits and tunes from his recent record, Johnson did not disappoint. A highlight of the performance was the mega-hit "Upside Down," which Johnson dedicated to all the kids in the audience. (Plenty of adults seemed to enjoy the song as well.) It was a pleasure to see children swaying on their parents' shoulders or roaming free to dance amongst the crowd. The audience was as well-behaved and well-mannered as any you'll ever encounter at a San Diego show.
It's truly rare that an artist can bridge the gap and make a show fun for people of all ages and tastes in music. Jack Johnson succeeded at this, engaging a huge group of San Diego fans for a wonderfully mellow evening of live music.
Photos: Jack Johnson at RIMAC Field

Photos: Bahamas at RIMAC Field