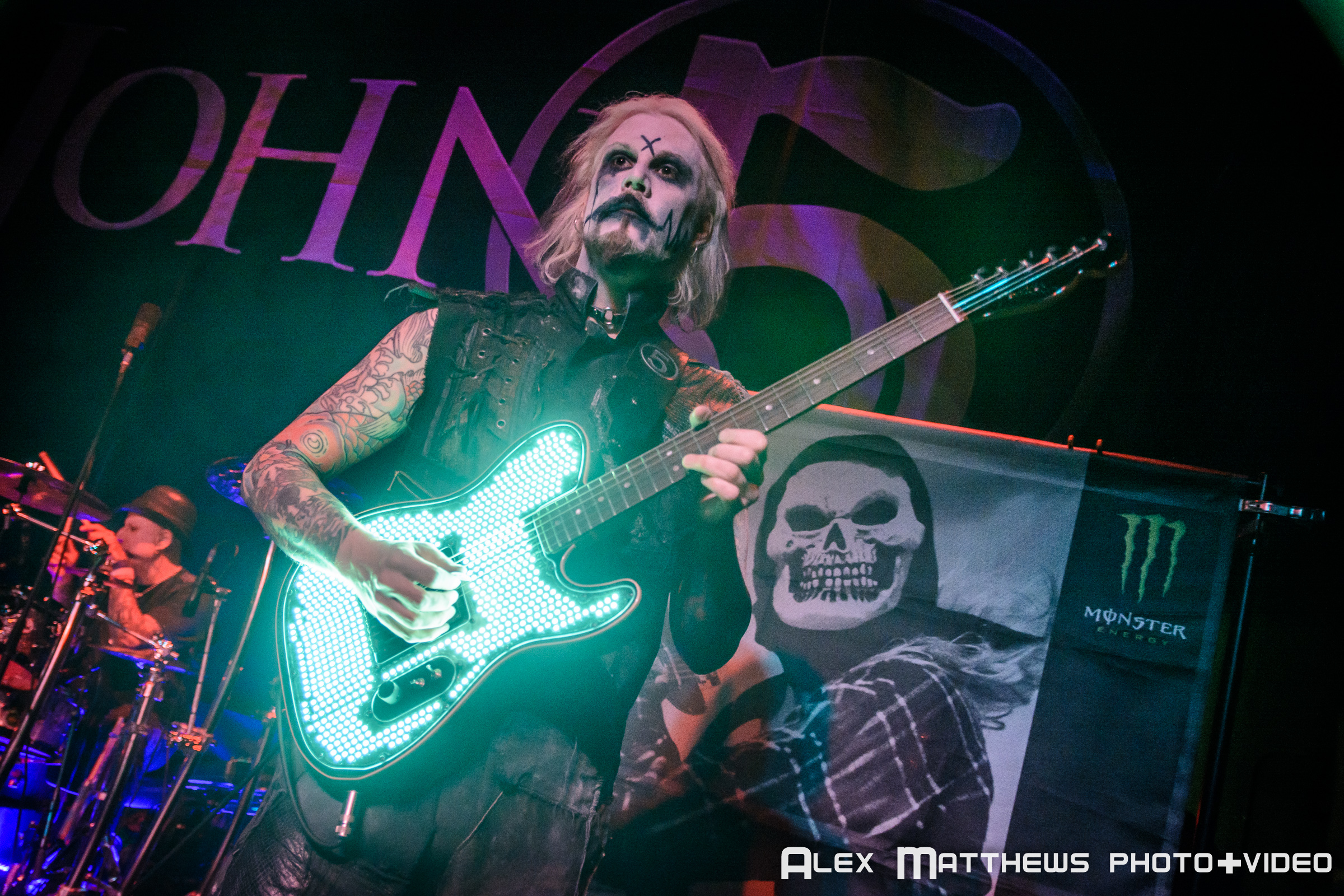 John 5, best known for his work with metal icons like Rob Zombie and Marilyn Manson, played his first-ever solo show near San Diego at the Ramona Mainstage on Sunday.
A slew of great bands opened the evening, from featured local groups to bands currently touring the country with John 5. Uncle Junkie are a local act featuring the gritty vocals of Scotty Frazier. Their loud, raucous performance was an interesting start to the evening and featured some amazing drumming by Brian Burwell.
Photos: Uncle Junkie at Ramona Mainstage

Up next was San Diego-based Mursic, a fittingly gothic-themed metal group with a theatrical flair. The band's keyboardist/singer Anthony Montemarano was a standout.
Photos: Mursic at Ramona Mainstage

Former Racer X guitarist Bruce Bouillet was next on the bill. He played his own rousing set of instrumental, guitar-driven metal with a powerful backing band. The talented guitarist lifted the crowd and showed off some amazing technical skill, setting a high bar for the groups that followed.
Photos: Bruce Bouillet at Ramona Mainstage

With Our Arms to the Sun are an Arizona-based metal band supporting John 5 on his tour. This heavy foursome pulled off some great sludgy riffs, excellent drumming, and tripped-out sound effects with a Tool influence clearly present.
Photos: With Our Arms to the Sun at Ramona Mainstage

John 5 took the stage around 10pm to a crowd very eagerly awaiting his performance.
The virtuoso guitar player, also called John Lowery, has released seven solo albums of instrumental music since 2004, the most recent being 2014's Careful With That Axe. His music is a diverse mix of shredded instrumental metal, finger-picked country, flamenco strumming, and everything in between. Clearly happy to be on the road for the first time with his band The Creatures — featuring Ian Ross on bass and drummer Rodger Carter — John 5 thanked the audience profusely for coming out to his first solo show. A spirited audience packed the front of the small venue, while a fellow Manson/Zombie alum, drummer Ginger Fish, watched on from the back of the house.
Starting off with "Flight of The Vulcan Kelly" (an insanely fast metal interpretation of the classic "Flight of the Bumblebee"), the mood of the performance was clearly established. As a sideman who currently spends most of his time faithfully playing Rob Zombie's classic riffs, it's clear the guitarist relished being able to stretch his wings and show off his incredible solo skills. Luckily, he brought along some of the insane guitars he uses on those huge metal tours. An LED-infused Fender Telecaster lit up the front row, and a lime green, lava lamp-type guitar oozed and flowed as John shredded on it. This was clearly a visual spectacle as well as an auditory one.
Other highlights of the 20-song set included the heavy riff monster "This Is My Rifle" as well as a fun take on Michael Jackson's "Beat It." A medley of excerpts from famous rock songs finished the evening, with John 5 playing quick renditions of his classic Manson and Zombie mainstays along with cuts from Metallica, Black Sabbath, and Iron Maiden, to name a few. The result was like stepping into a Guitar Center and hearing someone noodle away if the person actually knew all the riffs and could faithfully imitate all the players.
Playing exclusively Telecasters with only a handful of effects through a Marshall stack, John 5 was able to pull off a crazy number of tones and sounds using mainly the skills in his lighting-fast hands. Clearly influenced by the work of other amazing guitarists like Buckethead, Paul Gilbert, and even Chet Atkins, John 5 mixed all of these styles and many more into a very satisfying performance that left the fans in attendance wanting more.
Photos: John 5 at Ramona Mainstage