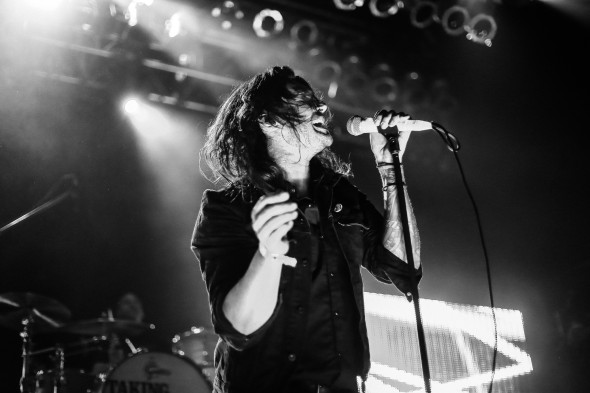 Taking Back Sunday, Letlive, and The Menzingers brought the House of Blues crashing down on Thursday. The three bands demonstrated a level of energy that only added to the excitement of the already excited crowd.
The Menzingers were relatively mellow compared to Letlive and Taking Back Sunday, both musically and aesthetically. Lead singer Jason Butler of Letlive was particularly wild, finishing the exuberant set with crowd surfing and chaos. Butler swung his microphone across the stage, tangled one of the show's photographers with the cable, and screamed to his heart's content.
However, nothing matched the fans' enthusiasm for Taking Back Sunday, to the point where several attendees shoved their way forward and were subsequently ejected from the show. Backed by strobe lights and graphics, Taking Back Sunday knew exactly what the audience wanted and played with reckless abandon.
Photos: Taking Back Sunday at House of Blues San Diego

Photos: Letlive at House of Blues San Diego

Photos: The Menzingers at House of Blues San Diego