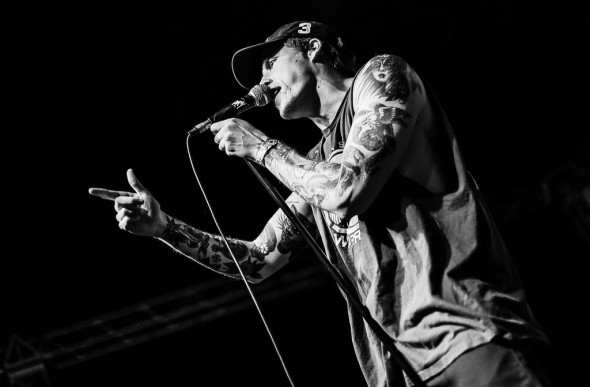 Artists of all genres perform at Soma, but on May 3 the venue returned to its punk roots when The Story So Far played to an enthusiastic San Diego crowd.
The first band to begin the night was Souvenirs, who have toured with The Story So Far in the past, so the audience was well aware of their music. Of the four bands in the lineup, they were definitely the rookies of the bunch, but they played with the finesse of a band that has been around much longer.
Living up to their namesake, Terror stayed true to the hardcore-metal influences of their music and reminded attendees to be true to themselves. They acknowledged that their band didn't sound like anyone else in the lineup and were proud of that fact. Terror's enthusiasm created a mosh pit in the crowd, and their encouragement helped to incite the chaos that their music represented.
Arguably, Four Year Strong had the most intense fanbase of the bunch, with crowd surfers and stragglers desperate to reach the stage. However, the band was unfazed by this and played with intense fury. For the last song of their set, Four Year Strong challenged the crowd surfers to sing the lyrics to them and reach the stage. Many of them were successful, and the excitement of the night boiled over for The Story So Far.
Touring to promote their upcoming self-titled LP, The Story So Far played the crowd's favorites as well as songs from the new album. Lead singer Parker Cannon also used the mic stand for most of the set, something that is highly unusual for his singing style. Though they usually play in smaller, more intimate venues, The Story So Far owned the stage and crowd, all the while saying that they wanted everyone to be closer to them.
Photos: The Story So Far at Soma

Photos: Four Year Strong at Soma