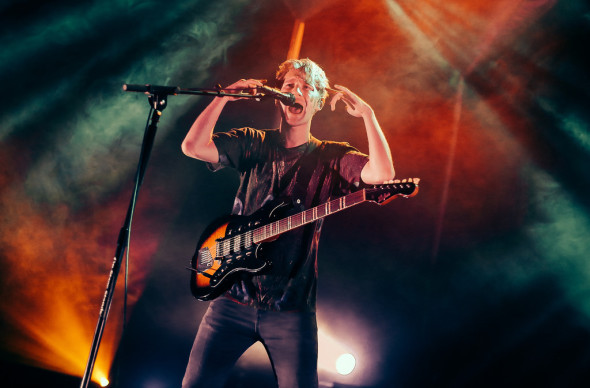 Headlining an already sold-out tour across North America in support of their debut album Zaba, Glass Animals are already at the head of the pack in the indie genre game. On the first stop of the band's tour, the Observatory North Park in San Diego was jam-packed with teenagers and young adults eager to dance to the catchy tunes.
While Glass Animals are just rookies in the music industry, their stage presence and magnetism led many to believe otherwise. Their set was also aesthetically pleasing, rocking a jungle theme with large looming trees hanging in the air. Mere minutes into their set, they already had the crowd dancing and singing along to the lyrics. "Gooey" was definitely the most recognizable song of the night, with the crowd eagerly singing the defining lyrics "peanut butter vibes."
By the time the set came to an end, the crowd was mostly listless, as Glass Animals seemed to have burned through most of their best songs at the set's beginning. However, their efforts to win over the young San Diego crowd proved worthwhile, and everyone left the show waiting for the next time Glass Animals would play in San Diego again.
Photos: Glass Animals at the Observatory North Park