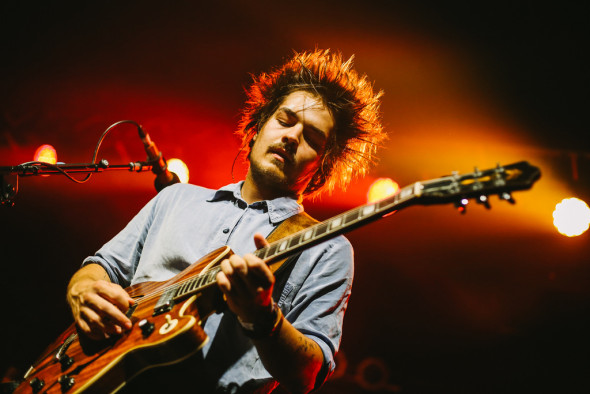 With a sold-out crowd at Soma, Milky Chance brought their unique blend of acoustic, electronic reggae to San Diego.
A small fight broke out as attendees tried to get closer to the stage for Milky Chance. The duo of Clemens Rehbein and Philipp Dausch did not disappoint, and Clemens's wild hair was instantly recognizable as he entered the stage.
Though their crowd banter was minimal due to their limited English-speaking ability and apt shyness, they made up for it tenfold with fan favorites such as "Flashed Junk Mind" and "Stolen Dance." Even though the crowd was packed in tight, Milky Chance's calming sound made everyone forget the lack of personal space and had one eloquent fan claiming they were the "Milky to her Oreo."
With lead singer Sam Harris riling up the crowd, supporting act X Ambassadors gave their all to their powerful set.