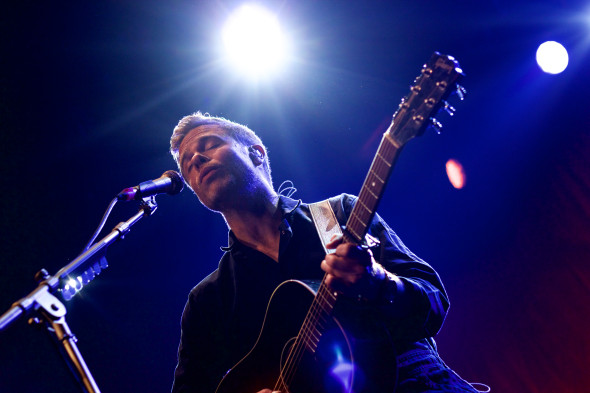 Beloved singer/songwriter Josh Ritter returned to San Diego on Monday night with his trusty Royal City Band in tow.
Decked out in charcoal overalls that would have made Michael Myers blush with envy, Ritter treated fans to tracks from his latest record, Sermon on the Rocks. And while passing nods were given to the classic The Beast in Its Tracks, So Runs the World Away, and The Historical Conquests of Josh Ritter, the new album was the undisputed belle of the ball.
Avoiding much of his most time-tested material could have been a risky move, but it just might be scientifically impossible to have a bad time at a Josh Ritter show. It's a credit to the ever-grinning musician that, even when he sticks to the deeper cuts, he still has no problem making his fans smile back.
Josh Ritter & the Royal City Band at the Observatory North Park