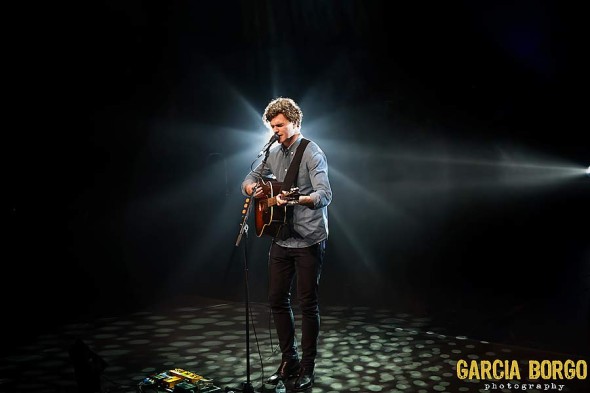 Vance Joy and his supporting act Elle King gave two very different performances at The Balboa Theater on February 29.
Australian songwriter Vance Joy (born James Gabriel Keogh) made the audience swoon with his sweet and delicate voice. Joy was perfectly charming throughout the night as he told stories about his songs to fans. It's hard to believe he had his first open-mic night in Melbourne, just a few years ago. He played his hits including "Winds of Change" and "Mess is Mine," and even did a cover of Paul Simon's "You Can Call Me Al."
Elle King, with a voice reminiscent of Janis Joplin, put on a no-holds-barred performance and brought to life her hits "Ex's and Oh's," "Where the Devil Don't Go" and "American Sweetheart." King was absolutely hilarious on stage, cracking jokes about going to camp in La Jolla and dedicating several songs to an enthusiastic group of young fans who screamed loudly and waved glow sticks throughout her performance.
Vance Joy at The Balboa Theatre

Elle King at The Balboa Theatre