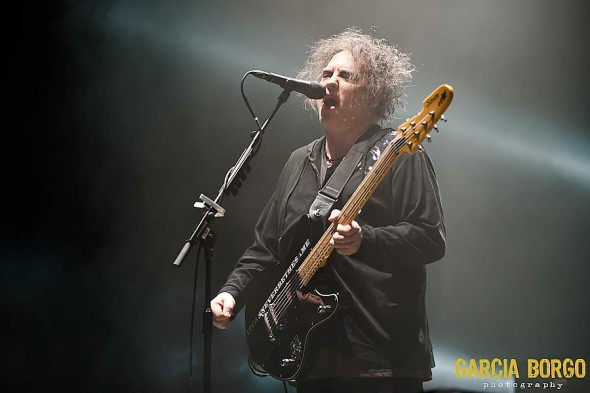 Legendary artists The Cure played a sold-out show at Sleep Train Amphitheater on May 20.
The Cure's current tour has them playing in California for a total of 5 nights, 3 of those at The Hollywood Bowl. Some loyal fans are following them around the country, and several Sleep Train attendees came all the way from Texas and Las Vegas. (Unfortunately, many fans missed parts of the performance due to traffic).
Supporting band, Scotland's The Twilight Sad, were chosen for the tour after Cure singer Robert Smith covered their song, "There's a Girl In The Corner." You can download the Robert Smith cover as well as The Twilight Sad original at agirlinthecorner.com.
The Cure at Sleep Train Amphitheater and The Hollywood Bowl

The Twilight Sad