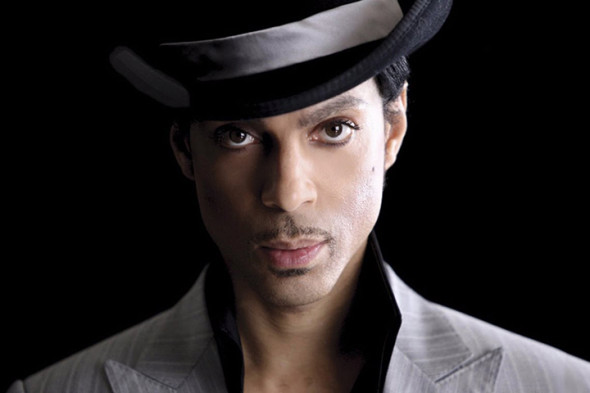 Following Prince's unexpected death (revealed today to be due to an opioid overdose), people sought some solace in buying his music. And lots of it. Some reports claimed a 16,000% surge in sales, with more than 4 million albums and songs sold in about a week.
Most people were going after the hits — the three biggest-selling albums being The Very Best of Prince, Purple Rain, and The Hits/The B-Sides. While much attention is being put on Prince's vault of unreleased music and how it might yield new albums for long into the foreseeable future, most casual fans have yet to experience some of his best music already available.
They never became hits, but these lesser-known songs are well worth hunting down as they are testaments to Prince's diverse artistry, skilled musicianship, and determined pursuit of the dichotomy between sexuality and spirituality.
https://www.youtube.com/watch?v=tFk1o83uMW8
1. "Joy in Repetition" – The original song appears on the soundtrack to Graffiti Bridge, but the best version can be found on the live box set One Nite Alone. Welcoming the long-waiting crowd at an after-show, Prince says, "I hope I can make it up to you" and proceeds to unleash some of the most jaw-dropping guitar fireworks he ever recorded.
https://www.youtube.com/watch?v=GHk9T2rD4Ms
2. "Billy Jack Bitch" – Silly title; seriously good song. Appearing on The Gold Experience, this tongue-in-cheek takedown boasts everything from hand claps to a lethal bass and keyboard combo to a guy crying out the B-word. You want to laugh, but it's hard when you're grooving so hard.
3. "God" – First surfacing as the love theme in Purple Rain, this beautiful piano instrumental was only available as the B-side to the movie's title track, which many didn't buy if they already owned the soundtrack. When it eventually appeared on the three-disc The Hits/The-B-Sides with a soaring falsetto, Prince's congregation rejoiced.
4. "Purple House" – A rare treat from the Power of Soul: A Tribute to Jimi Hendrix compilation. Prince's contribution is a recoloring of Hendrix's 1969 jam "Red House." While The Purple One was known for his blend of funk, rock, and soul, this song (and others) showed he was equally adept at belting out the blues.
5. "Blue Light" – Prince only dabbled in reggae, and it's a shame because this buzz-worthy tune is a standout from the Love Symbol album. Singing in natural voice, he's backed by great horns and offers up the unforgettable line: "I'll be standing naked with nothing but a smile on."
6. "Extraloveable" – Most longtime fans favor the original, 1982 version of this song, which features Prince's 1999-era falsetto and a drum shuffle akin to Sheila E's "Glamorous Life." Though never officially released, it can be heard on YouTube. In 2011, the artist reimagined "Extraloveable" and released it as a dance single. Though much more contemporary, it retained enough of the past to remind listeners of classic Prince.
7. "Acknowledge Me" – Originally recorded for The Gold Experience, this track appeared on the four-disc of leftovers called Crystal Ball. Riding out a phat beat, "Acknowledge Me" fluctuates from a Gap Band-like sound to Prince's braggadocio rap. Worthy of mad props indeed.
8. "Gett Off" – This deep funk song from Prince and the N.P.G. first showed on Diamond and Pearls. For a real treat, check out the "Purple Pump Mix" on the six-version dance mix. Set to a soft rap, it features some of Prince's most salacious lyrics: "Strip your dress down like I was stripping a Peter Paul's Almond Joy / Let me show you baby, I'm a talented boy."
https://www.youtube.com/watch?v=bn7hOCoUgjk
9. "Love Sign" – This delightful duet with Nona Gaye appeared on the little-known 1994 NPG Records compilation 1-800-NEW-FUNK, which also included tracks from collaborators Mavis Staples, Madhouse, and the artist's soon-to-be wife Mayte Garcia. Prince willingly takes the back seat to Marvin's daughter, but the combination of their voices is still pure honey.
https://www.youtube.com/watch?v=QYALCuSFiis
10. "International Lover" – This gem completes the album that gave you "1999," "Little Red Corvette," and "Delirious." It's a six-and-a-half minute tour of Prince's globetrotting sexcapades delivered with such unbridled passion it leaves you fully satisfied yet begging for more. It was a feeling we would experience again and again with Prince's music through the years.
Pouring through my many Prince albums, tapes, CDs, and downloads, it became clear that this roundup could have easily been 20 or 30 songs. Which non-hit do you think belongs on the next 10-best list?