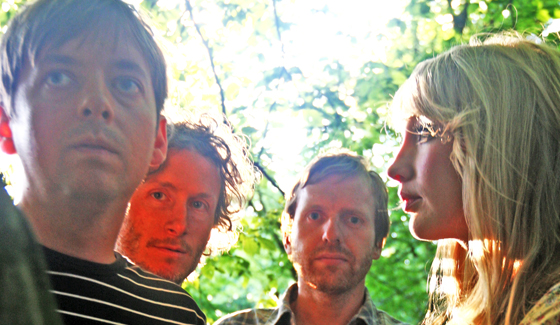 London's The Clientele are coming back to the U.S. and Canada to support their new album, Bonfires on the Heath, and The Casbah is on their itinerary.
Their songs have been described as "dreamlike suburban landscapes" with a "trippy sense of menace," and the album has been featured on year-end lists at The AV Club, Pitchfork, and elsewhere. It's good stuff, and we're pretty excited to see them play.
The Clientele's Alasdair MacLean recently provided us with a fitting list of "5 Recommended Hallucinatory Children's Books" — which is, without a doubt, the most creative Poetic Memory we've ever received. Full list of tour dates and Mr. MacLean's Poetic Memory are below.
You can pick up Bonfires at the Merge store; it's available in CD, LP, and MP3 formats. For samples of their music, check out "Harvest Time" and "I Wonder Who We Are" (MP3s).