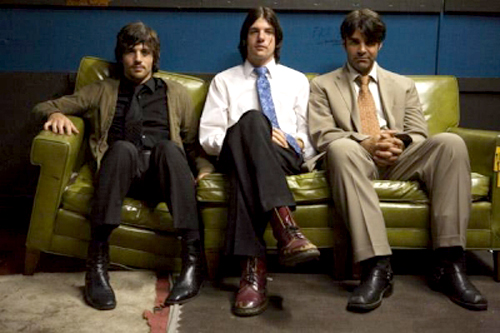 Anyone who reads Owl And Bear knows that we sure do love The Avett Brothers. Their beautiful harmonies, mournful acoustic guitars, and intensely relatable lyrics make them one of the most compelling bands making music today. In fact, The Second Gleam was the sole EP to ascend to the hallowed ranks of our Best Of 2008 list, which was otherwise populated entirely by full-length albums. They're that good.
So it is with great joy that we announce that the brotherly Avetts have announced a list of summer tour dates, but it is with no small degree of sadness that we announce that San Diego is nowhere to be found on that list. In defense of our fair city, no other West Coast cities made the cut either, nor did any in the Midwest for that matter. Unfortunately, the fraternal folksters are keeping mostly to the East Coast, at least for the time being.
But we don't fault them for that, and we're not at all jealous of our readers who live in the cities that will be graced by The Avett Brothers' achingly beautiful songwriting. That's right. Not jealous at all.
Tickets go on sale today. Tour dates after the jump, jerks. Continue reading →