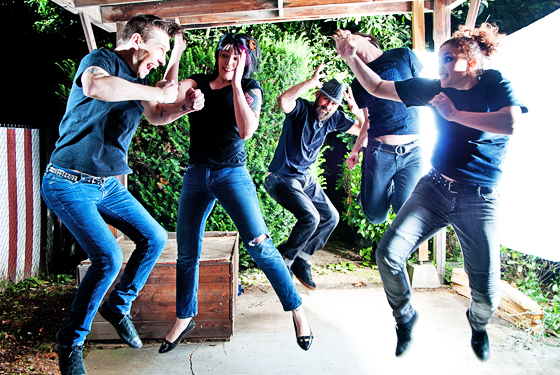 Over the course of their career, The Prids have released a slew of excellent records. But it wasn't until this year — when the rural Missourians released Chronosynclastic — that things really got going.
Chronosynclastic is about experience, and Prids primaries David Frederickson and Mistina La Fave have plenty of it. Their tumultuous relationship has taken them from love to marriage to divorce but, all the while, they've kept the band alive. That hard-won balance between harmony and conflict is reflected in their songwriting.
Sometimes dark, other times steeped in joy, but always surprising, Chronosynclastic's melodies, boy/girl vocals, and addictive hooks make this band an underrated gem of 2010.
In the midst of their current U.S. tour, La Fave sent us a list of ten songs that comprise her Poetic Memory. The band doesn't have any San Diego dates on the schedule, but we hope they'll come back soon. Mistina's Poetic Memory, a video for The Prids' song "Break," and a full list of tour dates are below. Continue reading…