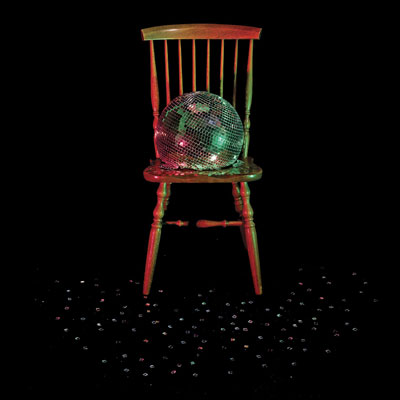 As a producer, Jim O'Rourke is responsible for fundamentally re-shaping Wilco's Yankee Hotel Foxtrot (and the band itself); as a composer, his songs could accompany both sweet dreams and nightmares; as a lyricist, his turns of phrase are pretty much enviable.
Yet perhaps because of his boundary-testing nature, the Chicago experimentalist doesn't like to outstay his welcome. Even his album art, though always amazing, is tough to digest sometimes.
The better part of a decade has passed since O'Rourke released anything solo. Granted, he did record those two Loose Fur albums with Wilco's Jeff Tweedy and Glenn Kotche, and he recorded and toured with Sonic Youth, but that's a whole different thing. This year, Drag City also re-issued some of O'Rourke's early work—including a three-hour two-disc epic described by the label as a "double-disc drone-gasm"—but it's just not the same.
After a long hiatus, O'Rourke appears ready to re-enter the spotlight as a soloist—but he's only Visiting. For those wondering what The Visitor will bring, the answer is the best of both worlds: it's one 35 minute track, but it's also "song oriented." Hooray!
According to Fact magazine,

The Visitor is more song-oriented than O'Rourke's last "proper" solo LP – 2001's stunning, rigidly electronic I'm Happy, And I'm Singing, And a 1,2,3,4. Apparently it's more in line with his 1997 instrumental album Bad Timing, rather than his vocal-led, Van Dyke Parks-inspired avant-pop masterpiece Eureka (1999) or its rockier follow-up, 2001's Insignificance (note to trivia fans: all three of those records take their names from films by Nicolas Roeg). It consists of one long track called, yes, 'The Visitor'.
The Visitor, recorded and produced by O'Rourke in Tokyo, will be released September 9 on Drag City. It's not yet available for pre-order, but you can stream it over at the label's website.