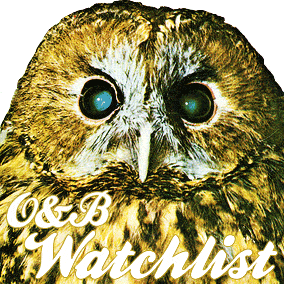 In 2009, The Love Language released their brilliant self-titled debut. It went largely overlooked.
I take some pleasure in loving an under-appreciated band — a secret treasure that you don't want to share, for fear that its meaning might be taken away from you. They're bands that teeter on the edge of obscurity, armed with great songs that beg to be heard, and for at least a little while, they're yours alone. But you know that the day will come when everyone gets wise and flocks to them too.
And there's nothing you can do about it.
On the other hand, how can these bands get their deserved adoration if I keep them to myself?
The original creative force behind The Love Language is Stuart McLamb of Chapel Hill, North Carolina. He's a former member of the Carolina garage rockers Capulets. McLamb rented out a storage space after breaking up with his girlfriend, and in this space he wrote and recorded what would become The Love Language's forlorn first album.
McLamb's friends passed around his songs, and they eventually reached fellow North Carolinans The Rosebuds. Impressed, The Rosebuds asked him if he'd like to accompany them on tour.
McLamb assembled his band, and the resulting septet has wowed audiences from CMJ to Monolith and everywhere in between. Portland's Bladen County Records soon released the album, which finally caught the attention of Merge Records, who signed the band to record a follow-up, set for release in 2010. And all of that happened in a year.
If Stuart McLamb can create a terrific album on a 4-track in a storage space, then I'm bubbling with anticipation to hear what follows. The Love Language are poised to become everyone else's band, which I admit is a little sad. But when you're speaking the language of love, people tend to listen.
Download
The Love Language – Lalita (MP3)