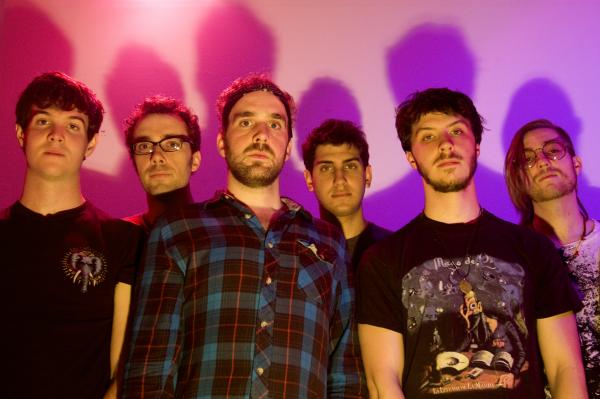 Red Wire Black Wire are originally from Connecticut but now call the hip streets of Brooklyn their home.
Drawing from a palette of new wave influences that includes Depeche Mode and The Human League, the six-piece use synth-heavy, melancholic rock songs to paint a surrealistic picture of life in the big city. The success of their first LP, Robots and Roses, has helped the band build up a solid fan base in New York. Red Wire Black Wire are currently preparing an as-yet-untitled EP of remixes and B-sides for release this year.
Lead singer Doug Walters recently gave us a peek at the music that has shaped his band's sound. His Poetic Memory is below.
Sparklehorse: Mark Linkous – the man behind Sparklehorse – made beautiful and strange pop music. He used found sounds and surprising textures to give his songs an incredible depth that has been an inspiration in my songwriting. I was pretty devastated when he took his own life this year.
Timbaland: Timbaland has produced some of the best pop songs of the decade. I don't love everything he does, but the way our band uses synths and drum grooves is a nod to his production style.
Ted Hughes: Ted Hughes is one of my favorite poets. His book of poems called Birthday Letters is written largely to his wife, Sylvia Plath, published over 30 years after she killed herself. It traces their relationship from overwhelming youthful infatuation to her death. There is this amazing power in his use of the second person that I often think about when writing lyrics.
Small Black: This band [may be too] new to be listed as an influence. But whatever, they're the thing I'm most excited about right now. Cool textures. Good songs.
The National: This band doesn't sound much like us. But goddammit, I love their music so much it's gotta be an influence on my songwriting.
Other stuff: Most of the stuff listed above are things I've gotten into pretty recently. There's also the big ones that I really loved when I was younger like Pavement, Radiohead, Modest Mouse, Built to Spill, Neutral Milk Hotel, etc. All those classic records from the 90s. Also, poets like Bukowski, Burroughs, Blake (mostly shit that starts with the letter B). Also gotta shout out New York City, ex-girlfriends, booze, migraines, and computers. Thanks for reading.