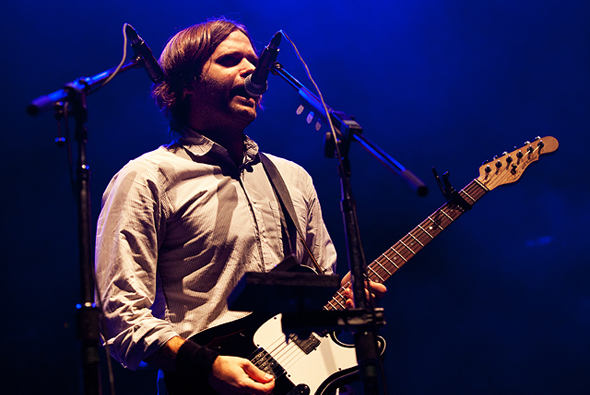 Despite an early start time, a packed and enthusiastic crowd filled RIMAC Arena on Tuesday night for Death Cab for Cutie's headlining set.
They ran through a number of tunes spanning the entirety of their career, from the first tape through to their latest LP, Codes and Keys. The show-ending "Transatlanticism" (off the album of the same name) sounded just as fresh and epic to my ears as it did back in 2004.
The lucky early-birds who witnessed Frightened Rabbit's short-yet-charged set were treated to a handful of songs and a healthy dose of frontman Scott Hutchison's humor. He started their set with "This is a song called 'Don't Stop Believing,'" and then launched into "The Modern Leper," the lead song off 2008's The Midnight Organ Fight, before jumping into some songs off 2010's The Winter of Mixed Drinks.
Photos – Death Cab for Cutie and Frightened Rabbit at RIMAC Arena – August 16, 2011