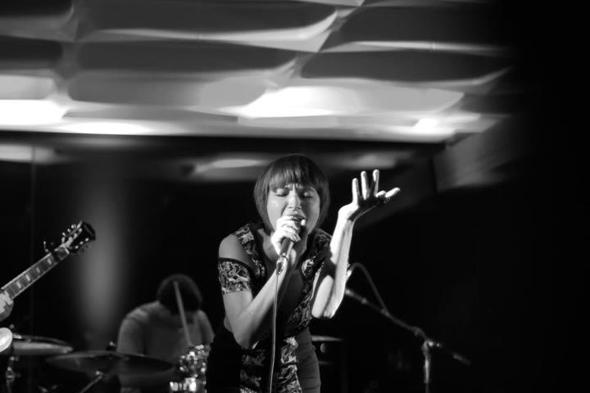 MP3: Bunny Gang – "Melts Faces"
If there were a class for new bands looking to build huge amounts of buzz in as short a time as possible, Bunny Gang would make perfect teachers.
Since going public in May, the San Diego trio — which includes Owl Eyes' Megan Liscomb and Old Tiger's Dustin Lothspeich — has enjoyed an enviable amount of attention and acclaim. Over the course of two months, Bunny Gang played their first show at the Whistle Stop, released their first single, were hand-picked by Robin Roth to play a SoundDiego LIVE event at the Lafayette Hotel, and were nominated for a San Diego Music Award for Best New Band. Now, in keeping with the impeccable timing that would make most bands envious, they're already set to release their debut album, the simply titled 1.
Bunny Gang may have a lot of buzz, but they have the chops to back it up. 1 is a 30-minute hit and run of molten guitars, hormonal vocals, and machine-gun rhythms. For a taste, check out the opening track "Melts Faces" above, in which Liscomb makes a series of metaphors involving machines, motors, and generators sound more than a little bit sexual.
The band will celebrate the release of 1 with a show at the Belly Up on August 30, where they'll open for Little Hurricane and recent SDMA winners Dead Feather Moon. That's a hell of a local lineup, and it's a testament to Bunny Gang that they can already hold their own among those seasoned acts. Tickets for the show are available here.