Wilco Archive Update: December 2012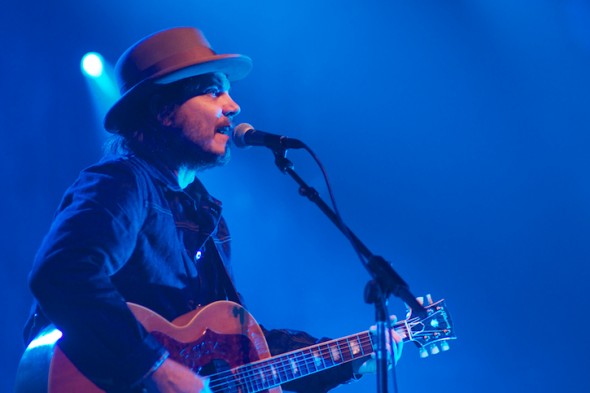 Wishing all Owl and Bear readers, Wilco fans, and everyone else a safe and healthy holiday and a happy new year.
Here are fifty (or so) Wilco and related shows from 1998 to 2012, including some of the earliest Jeff Tweedy solo shows we have in the archive. As you peruse and download these shows, please take a moment to support Wilco by buying some gear. This archive wouldn't be possible without them.
Autumn Defense
February 3, 2011 hunter212 source
Jeff Tweedy
February 25, 1998 chitaper source
October 19, 1999 chitaper source
March 30, 2012 Ademotte source
March 30, 2012 John Bosco source
March 31, 2012 John Bosco source
The Minus 5 With Wilco
Wilco
July 28, 1995 Doodee source
February 14, 1997 billydee source
February 15, 1997 billydee source
June 28, 1998 SBD source
July 4, 1998 SBD source
August 31, 1999 Steve Washick SBD source
November 19, 1999 bilyydee source
September 17, 2000 billydee source
January 27, 2003 roman79 source
August 29, 2003 Greg Valiquette source
December 31, 2004 George Wang source
July 18, 2009 Yaz Rock source
July 18, 2009
February 7, 2010 Mark R. Smith source
November 9, 2011 Tomyoungster FM DLR source
January 21, 2012 Marc Natelsky source
March 11, 2012 Haunted Organ source
May 10, 2012 kujayhawk source
May 15, 2012 spyder9 source
June 4, 2012 Big Jim source
June 4, 2012 kagee1 source
June 8, 2012 Antoine V. 24 Bit source
June 21, 2012 Patrick H. FM source
June 22, 2012 Phil Rollins source
June 23, 2012 J.R. Ley source
June 23, 2012 Phil Rollins source
June 28, 2012 Mark R. Smith source
July 1, 2012 John Bell source
July 3, 2012 Ralph Bryant soruce
July 3, 2012 Rob O'Brien source
July 7, 2012 MikeL. source
July 8, 2012 chitaper source
July 8, 2012 ctfshjohn FM source
July 8, 2012 Jeff Frank source
July 15, 2012 bporter source
July 17, 2012 billfloyd source
July 17, 2012 vwmule source
July 18, 2012 TaperJeff source
July 19, 2012 Carrington Crawford source
July 19, 2012 Craig Davis source
July 25, 2012 acidjack source
July 27, 2012 Steven Knapp source
July 28, 2012
July 28, 2012 Yaz Rock source
August 1, 2012 Keith source
August 1, 2012 Sean Moran source
August 3, 2012 Bryan Schuff source
August 4, 2012 Steve Brothers source
August 14, 2012 oecourt source
August 16, 2012 joe2005 source
September 15, 2012 Ademotte source
September 15, 2012 igaines source
September 16, 2012 Chris Finn source
September 16, 2012 kujayhawk source
September 19, 2012 jbanyai97 source
September 19, 2012 u22utoo source
September 21, 2012 dmonkey source
September 22, 2012 Scott Gordon source
September 25, 2012 Nigel-Tufnel soruce
September 30, 2012 BLG source
September 30, 2012 Robert Mullen source
October 10, 2012 Romeo source
October 12, 2012 Romeo source
October 22, 2012 hhtfp source
October 22, 2012 sebi2704 source
Potentially related content