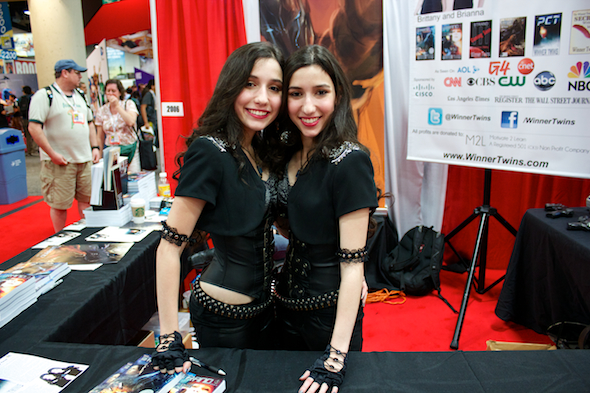 Comic-Con International got off to a roaring start last night. Wednesday at Comic-Con, or "preview night" as it's typically known, is supposed to a low-key evening for people with four-day passes to get a head start on their money burning.
But if there was a difference between the theoretically smaller preview night crowd and the usual hordes that back San Diego's Civic Center to the brim, it sure was hard to tell. Pop culture fans squirmed around the Comic-Con floor, awkwardly rubbing shoulders as they sought out the perfect collectibles.
Cult favorites like Teenage Mutant Ninja Turtles co-creator Kevin Eastman, American Mary directors the Soska Sisters, the Suicide Girls, and sci-fi authors the Winner Twins were all on hand to chat with adoring fans.
Photos: Comic-Con 2013 Preview Night