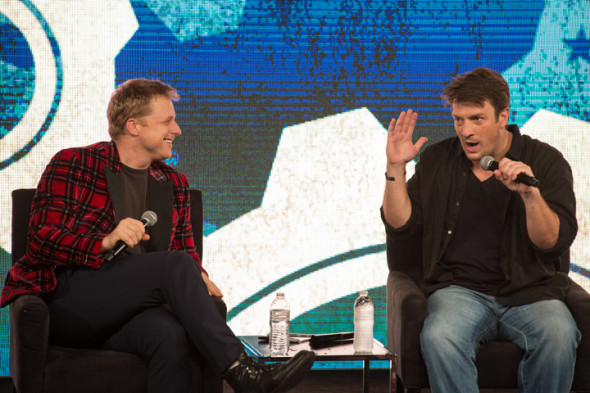 All things must pass, and so Comic-Con International 2014 rode off into the sunset on Sunday, a small boy in an Iron Man mask running after it and pleading for it to stay. But before this year's attendees peeled off their now-pretty-ripe costumes and returned to the real world, we took one last day of photos for you.
Our pics from Sunday include some great cosplay and hilarious panels from Zachary Levi's NerdHQ. Panel guests included geek gods Nathan Fillion, Alan Tudyk, Felicia Day, and Wil Wheaton.
Avengers director Joss Whedon was scheduled to appear for his own panel, but due to some unexpected knee surgery, he was unable to attend. Frequent Whedon collaborator and BFF Nathan Fillion put together a last-minute panel that included himself, Tudyk, Agents of S.H.I.E.L.D.'s Chloe Bennet, and Buffy the Vampire Slayer's Seth Green. Though slightly woozy, Whedon himself even made a surprise video-chat appearance.
Photos: Comic-Con Roundup, Sunday