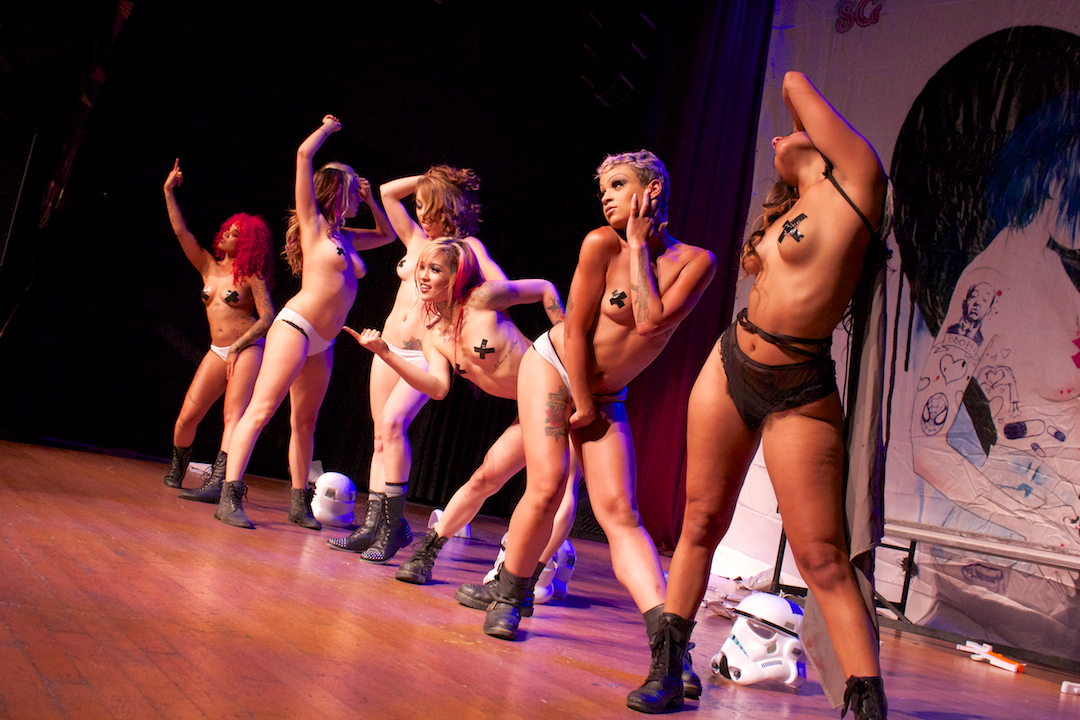 SuicideGirls' Blackheart Burlesque show made a stop in San Diego to coincide with Comic-Con on Saturday.
Much like the last time they came to town, the SuicideGirls populated their show with set pieces inspired by geek-friendly movies, TV shows, comics, and video games. New additions to the burlesque routines included Donnie Darko, Harry Potter, Legend of Zelda, and Fight Club.
As always, the Blackheart Burlesque show was a charming blend of sex, humor, and creativity. The night's most amusing moment had to be when the host plucked a volunteer from the audience, then instructed him to read and summarize a short story while she gave him a very distracting lap dance. In a remarkable feat of concentration, the guy was able to correctly answer questions about the story afterward, proving that learning is easy as long as you have the right motivation.
SuicideGirls Blackheart Burlesque at House of Blues San Diego