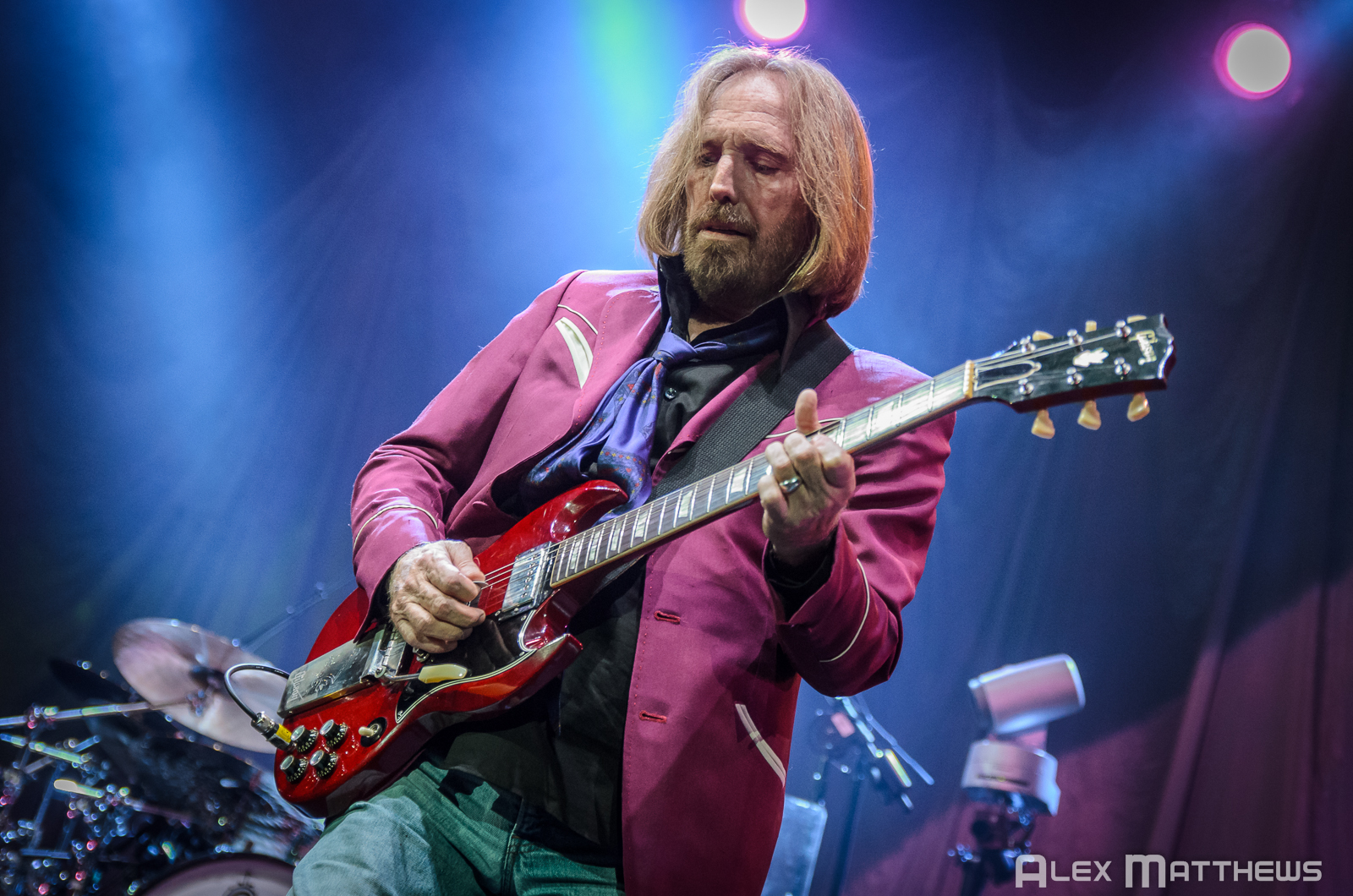 Tom Petty and the Heartbreakers kicked off an extensive U.S. tour on August 3 at SDSU's Viejas Arena.
Veteran rocker Steve Winwood opened the evening with a fun set and a tight backing band. Winwood sang well and rocked the piano and guitar through a string of songs from his previous bands Traffic and Blind Faith. The crowd genuinely enjoyed his performance and dealt out plenty of cheers at the end of his set.
Despite performing together for 35-plus years, Petty and his band were incredibly energetic throughout their set. This is a band that has clearly achieved legendary rock-star status. They've been inducted into the Rock and Roll Hall of Fame and have sold over 80 million records to date. The group can still draw a crowd, too — the Aztec Bowl was packed all the way to the bench seats.
Tom Petty and the Heartbreakers are on tour to support their hit new record Hypnotic Eye (Petty's first number-one album ever). Several Hypnotic Eye tracks like "American Dream Plan B" and "U Get Me High" were welcome additions to the set, and they fit in well with the more familiar songs.
The rest of the setlist, however, was up for debate. Petty enthusiasts in the crowd enjoyed the many covers and obscure tracks he played, while more casual fans just wanted to hear the radio hits and yelled out for them regularly. Overall it was an enjoyable set with plenty of Petty's hits like "Mary Jane's Last Dance," "Free Fallin'," and show-ender "American Girl" sprinkled throughout. A chance to see this timeless band rock out in San Diego on the first night of their tour was a truly special experience.
Photos: Tom Petty & the Heartbreakers at SDSU Viejas Arena
Photos: Steve Winwood at SDSU Viejas Arena