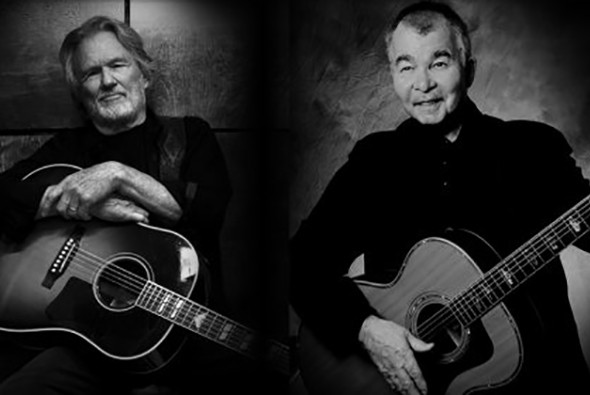 Two legends of American songwriting — Kris Kristofferson and John Prine — will play the San Diego Civic Theatre on October 31, and we have two tickets to give away.
Prine, known for his ability to write lyrics that are at times beautiful and ascerbic (sometimes at the same time), is back on the road after undergoing treatment for lung cancer in 2014.
Joining him will be Kristofferson, the grizzly troubadour who has written more hits than you're aware of.
Since it'll be Halloween, it seems likely that Kristofferson and Prine and will play holiday classics like "(Dark) Angel from Montgomery" and "Me and Bobby McGhoul," respectively.
To enter the contest, comment on our Facebook page.
If you don't trust your luck, you can purchase tickets here.